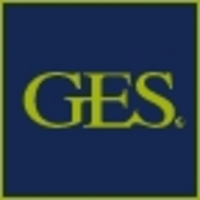 The Hectronic booth is an example of how the GES team can design a cost-competitive, award-winning product
Las Vegas, NV (PRWEB) August 12, 2009
GES Exposition Services, a leader in exhibition and event services, announced that the GES-designed Hectronic booth won Best of Show at the recent International Parking Institute (IPI) Conference and Expo in Denver.
Hectronic, a German-based company, selected GES to design its 30 x 30 environment. The Hectronic booth was designed with an open feel, using arches, eye-catching graphics, spotlighting to highlight its clean, curved design, and red carpet, which allowed Hectronic's booth to stand out on the show floor. The open design provided a welcoming environment for attendees to view and operate Hectronic's easy, secure and convenient parking ticket machines as well as enjoy its German beer bar.
"This was our first opportunity to work with GES, and we were very pleased with the collaboration from start to finish," said Hectronic Director of Parking System, Wolfgang Stanek. "The GES team took our ideas and created an award-winning booth that provided an open and welcoming space for existing and potential clients to see our latest parking ticket machines."
"The Hectronic booth is an example of how the GES team can design a cost-competitive, award-winning product," said GES Executive Vice President and Chief Marketing Officer Steve Moster. "Especially during these challenging economic times, clients appreciate that GES works hand-in-hand with them to design an environment that will represent their brand well, gain attendee attention and stay within budget."
This is the second year in a row that a GES-designed booth has won Best of Show at the IPI Conference.
ABOUT GES:
Las Vegas-based GES Exposition Services, a subsidiary of Viad Corp (NYSE: VVI), services every major exhibition and event market across the United States, Canada, the United Kingdom, and in Abu Dhabi through the GES Worldwide Network. GES provides a wide range of services, including exhibition planning and design, turnkey and custom exhibit rentals, material handling, staging, overhead sign rigging, temporary electrical equipment, signs and graphics manufacturing, installation and dismantling labor, carpet and furnishings, and transportation services. GES produces many well-known shows including the International CES, Spring Fair Birmingham, International Council of Shopping Centers, MAGIC, and CONEXPO-CON/AGG and IFPE. For more information, visit http://www.ges.com.
ABOUT HECTRONIC:
Hectronic has 250 employees and is headquartered in Germany/Bonndorf, and international subsidiaries in Switzerland/Brugg, France/Paris, Poland/Tschenstochau and India/Bangalore. Hectronic has international business contacts and access to over 150 distributors worldwide. The company has the full service and product range for parking, refueling, level measuring and tank truck management and when it comes to quality and innovation, Hectronic is right there at the top. For more information, visit http://www.hectronic.com.
ABOUT IPI:
The 2009 International Parking Institute (IPI) Conference & Expo is the number one parking industry event and provides valuable educational opportunities that reflect the latest trends and economical issues in the industry. This year, the week-long series features 70 technical seminars, nearly 200 exhibitors showcasing new products and innovations, three provocative keynote sessions, industry roundtable discussion groups and much more.
###