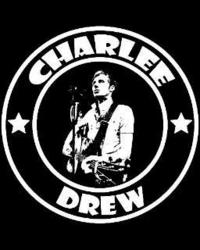 Uploading my tracks to Phonezoo has really helped me gain some loyal followers over the big ocean. It is amazing yet bizarre to think that so many people are walking around with my tracks on their phone
Sunnyvale, CA (Vocus) August 13, 2009
On July 6, 2009, Charlee Drew debuted on Phonezoo.com. Nearly 3,000 ringtone downloads in three days; contributing to the massive ensemble of 70,000+ ringtones already available on Phonezoo.com, the singer put up his three most popular songs: "Sugar Rush", "Do You Love Me", and "Run Away" respectively.
"When your phone rings, I sing!" the singer rejoiced.
With over 25,000 total ringtone downloads on Phonezoo.com, Charlee can add the brood of Phonezoo users to his U.S. fan-base. This English guitar-playing, pianist is an unsigned singer and songwriter but he manages to have thousands of visits to his websites from all over the world for his put-it-on-repeat worthy music. Achieving over 250,000+ music plays on his website CharleeDrew.com, his original track "Sugar Rush" has recently been added to the MySpace online series soundtrack of "Freak". It's no surprise that he was crowned "the U.K.'s new hottest unsigned singer" by various online blogs.
"Uploading my tracks to Phonezoo has really helped me gain some loyal followers over the big ocean. It is amazing yet bizarre to think that so many people are walking around with my tracks on their phone" commented Charlee. "I feel warm and tingly inside, and a little bit excited that I am the first international feature artist on Phonezoo!"
Currently, Charlee has not set a date to release any of his songs but they are available as free ringtone downloads on his profile at Phonezoo.com.
Many artists, like Charlee Drew, have gained tremendous exposure to a young and engaged audience through sharing their songs as downloadable ringtones for free. Phonezoo.com has become preferred channel for undiscovered, independent artists to gain publicity for their music and to network with other unsigned artists.
About Phonezoo
Phonezoo.com is the leading U.S. site for personalized online and mobile entertainment. By bridging the web and the mobile, Phonezoo has enabled effortless content creation, discovery, download and mobile personalization experience. It has revolutionized the mobile content marketplace by applying the ideas of user-created content and the power of the community.
Since its launch, Phonezoo has become a leading mobile social media and entertainment site in North America with more than seven million users.
Every day, hundreds of thousands of contents are created, discovered, and downloaded by members of the Phonezoo community. Growing virally every day, Phonezoo has successfully built a profitable, off-portal content model for online and mobile entertainment.
###