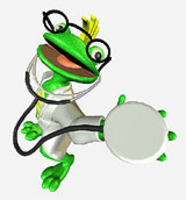 substantially reducing [their] operations and permanently reducing [their] staff by discontinuing a number of programs.
Everett, WA (Vocus) August 12, 2009
There is a dichotomy between simultaneous job creation and job elimination in health care, and other fields as well. Those seeking new jobs in that industry are used to seeing layoffs alongside reports that jobs remain available and the field in fact continues to grow. According to the Bureau of Labor Statistics, health care employment continued to grow as it has done for the first half of 2009, with about 20,000 new jobs created in July. This remains 10,000 below the average monthly job creation number for 2008, but it is still a very positive statistic. Also, the unemployment rate within the health care field is 6.1 percent – the lowest rate among all job classes measured by the Bureau except government workers and the self-employed.
The declining U.S. economy has begun causing layoffs in areas not traditionally associated with each other. One of those is in insurance. When companies try to cut costs, employee benefits are generally part of the mix. For example, when GM and Chrysler cut their dental coverage, more than 50 people at one dental insurer were affected. Blue Cross and Blue Shield of Alabama cited similar troubles when they cut more than 150 people last month. Other services are also being eliminated – leading to job losses – including social services agencies such as the Association for Individual Development in Aurora, Ill., which served 1,100 persons with disabilities.
Last month, the MedZilla employment report raised the concern that, once everyone who is not involved in patient care is laid off, who will health care agencies eliminate? The obvious answer has begun revealing itself in carefully-worded press releases, such as one from the North Philadelphia Health System, which said they would be "substantially reducing [their] operations and permanently reducing [their] staff by discontinuing a number of programs." July's biggest layoffs directly from health care – at least in terms of scope of personnel – came from Pennsylvania, as the West Penn Allegheny Health System announced a reduction of 185 people. There were also two big layoff announcements from the pharmaceutical sector – Caraco, who faces difficulties due to manufacturing violations, will be forced to cut 350 people, and PPD, a contract research company, plans to lay off 270 workers nationwide.
Meanwhile, in terms of job growth, companies in Massachusetts, New Jersey, and California posted significantly more jobs in July than June – New Jersey led the pack with a 3.5 percent job increase. Of the new jobs posted, however, July was the first month in several where primary care and surgical postings dropped by as much as they did – more than eight percent fewer jobs posted in July than June. A few months ago, MedZilla suggested there was a 'research cycle', where certain jobs were created and posted as needed by the pharmaceutical and biotechnology firms that were working on new medications and devices. In July MedZilla saw significant increases in the number of jobs posted in the research and development sections, which seems to lend credence to that hypothesis.
Companies actively seeking new employees were most active in New Jersey, increasing their activities by seven percent; Louisiana and Illinois also jumped more than two percent apiece. And while job seekers did not much change the frequency with which they looked for new jobs, it was again New Jersey that was the most active – applicants there increased their searching by more than one percent over the previous month, the greatest change among all states.
Job seekers in New Jersey and across the world have a variety of tools available to them, including niche job sites such as MedZilla.com, but the most visually-compelling – and therefore often the most reported-upon during television news broadcasts – is the job fair. A recent report from WXIA-TV in Atlanta, Ga., touched upon job seekers' dissatisfaction with job fairs, however, in that many of the companies represented there suggest the people they meet apply online. Stephanie Lloyd of Radiant Veracity told the station that the best strategy for attending a job fair is to treat it as a networking opportunity. Dr. Frank Heasley, founder and CEO of MedZilla.com agrees: "Never underestimate even the tiniest amount of face-time with a recruiter or human resource officer. Knowing who you need to follow up with is immensely valuable information so that, when you do apply online, you'll know who you're talking to."
About MedZilla.com:
Established in mid-1994, MedZilla is the original web site to serve career and hiring needs for professionals and employers in biotechnology, pharmaceuticals, medicine, science and healthcare. The MedZilla jobs database contains about 7,500 open positions. The resume database currently contains over 285,000 resumes with 16,800 less than three months old. These resources have been characterized as the largest, most comprehensive databases of their kind on the web in the industries served.
Medzilla® is a Registered Trademark owned by Medzilla Inc. Copyright ©2009, MedZilla, Inc. Permission is granted to reproduce and distribute this text in its entirety, and if electronically, with a link to the URL http://www.medzilla.com. For permission to quote from or reproduce any portion of this message, please contact MedZilla, Inc. at press(at)medzilla.com.
# # #