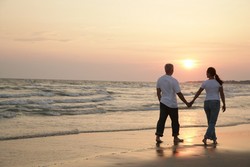 Bald Head Island, NC (Vocus) August 13, 2009
Bald Head Island welcomes day and overnight visitors to celebrate the end of summer with great food and drink and some of the best names in beach music at the 2009 Bald Head Island Annual Beach Music Extravaganza.
The weekend kicks off on Friday, September 4 with the Red, White and Blue Shrimparoo at the Harbourside Pavilion featuring the Band of Oz. On Saturday, the Labor Day Picnic, also at the Harbourside Pavilion, features the Castaways. That evening, enjoy the Craig Woolard Band performing at the Shoals Club Annual Labor Day Party. The weekend comes to a close on Sunday with the always popular Texas Bar-B-Que at the Harbourside Pavilion with the Catalinas.
For a full schedule of events including menus and ticket prices, visit http://www.beachmusicbhi.com.
Rental packages are available and include discount accommodations, round-trip ferry tickets, discounted tickets to all events and temporary memberships to the Shoals Club and Bald Head Island Club. To take advantage of this special offer and receive an additional night for free, call 1-800-973-8309 to book. To browse homes available for rent prior to booking, visit the Bald Head Island website at http://www.baldheadisland.com/visit/rental_search.aspx. Day packages and tickets to individual events are also available.
Offer does not apply to all accommodations or existing bookings. May not be used in conjunction with other offers.
Bald Head Island is Bald Head Island is a second home and vacation community located just off the coast of Southport, NC. With no bridge connecting the island to the mainland, visitors take a 20-minute ferry ride across the Cape Fear. Because there are no cars allowed, the favored method of on-island transport is electric cart, bicycle, or walking. Bald Head Island has been thoughtfully developed and retains much of its wild beauty. Of the island's 12,000 acres, 10,000 have been permanently preserved and will never be developed. To learn more about Bald Head Island, visit http://www.baldheadisland.com.
Contact:
Lauren Frye
910-256-9742
###