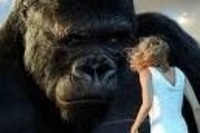 San Francisco, CA (PRWEB) August 27, 2009 -
Eventful Dating, a new company in the dating arena, has been designed to support online dating through lively events where singles can update or create their profiles. Merging the online and offline, they will be offering events where singles can mingle while also getting help creating or re-writing their profiles and posing for professional photos -- improving their online image to better help them meet their dating goals.
Eventful Dating founder Renée Kenney explained the motivation for her company in a world where there are ever-more dating venues: "When I started dating online, I saw many profiles that clearly did not amplify personal strengths--what made that person unique and interesting. And, of course, many fudged on their age, height, weight or interests. They often use old, silly, or inappropriate photos that clearly do not represent who they really are…or at least, who they are now! All of this behavior works against finding the right 'date' or relationship -- or sets people up for well-deserved criticism or ridicule." "Eventful Dating will help those in need create profiles that not only represent who they really are, but will put them in the most attractive light--revealing their very best self both with images and words. We'll combine the immediate fun of meeting other singles every week with the instant gratification of knowing an updated profile will likely improve their dating life…and help attract a new pool of potential mates."
The kick-off for Eventful Dating is Wednesday, September 16th from 6:00-9:00 PM at the Infusion Lounge, an upscale new club located in the cellar of the Fusion Hotel at 124 Ellis Street in San Francisco's Union Square area. Attendees will find happy hour prices in addition to a photo studio, writer's sofa and online matchmaking advice nook.
Potential partiers should visit http://www.eventfuldating.com to purchase the profile package, which includes entry plus options for new photographs and a content boost (drinks are extra). For a limited time the cost will be $55.00 (Kenney pointed out that other companies charge $140.00 and up to upgrade photos and profile content). While the company launches in San Francisco, other locations around the Bay will be revealed soon. Each will operate weekly and offer the same services and similar ambiance.
For additional information about these events, please visit http://www.eventfuldating.com.
Contact:
Renée Kenney, Founder
Email address: renee (at) eventfuldating (dot) com
415-250-2273
###