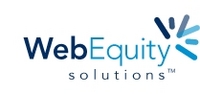 The uncertain economic climate has put pressure on lenders to take a hard look at the tools they have in place to manage credit quality and portfolio risk. Like many lending institutions we work with, National Livestock has found that relying on Excel and Word for managing their credit analysis creates data accuracy and security challenges
Omaha, NE (PRWEB) August 12, 2009
WebEquity Solutions™ LLC (WebEquity) announced today that National Livestock Credit Corporation, an Oklahoma based lending corporation with $70 million in assets, has selected the Company's on-demand lending software to automate its agricultural loan processes and portfolio risk management. Established in 1932, National Livestock is a unique business which specializes in financing used to purchase and maintain cattle and has built long-standing customer relationships; some of which span more than 30 years. The lender will use the WebEquity system to help manage the complex credit analysis associated with processing cattle loans for more than 300 customers.
National Livestock chose WebEquity to improve loan servicing efficiency, documentation uniformity and credit presentation quality. The cattle lender will take advantage of the software's centralized control and comprehensive analytical capabilities to overcome some of the challenges with the current Excel and Word-based credit analysis processes including; eliminating potential formula errors, ensuring formula and policy changes are globally implemented and centrally managing who has the authority to approve exceptions.
"Compared with consumer loans, the agricultural loans that we service require complex analysis at times and the WebEquity system gives us the peace of mind that the models we base our credit decisions on are accurate and that we are maintaining consistent documentation from loan officer to loan officer," said Robert York, President, National Livestock Credit Corporation. "Our analysis will also benefit from some of the software's advanced features including its scoring system and collateral analysis capabilities."
"The uncertain economic climate has put pressure on lenders to take a hard look at the tools they have in place to manage credit quality and portfolio risk. Like many lending institutions we work with, National Livestock has found that relying on Excel and Word for managing their credit analysis creates data accuracy and security challenges," said Doug McGregor, CEO of WebEquity Solutions. "WebEquity overcomes these challenges with centralized control of credit analysis models, lending guidelines, loan documentation and credit presentations."
WebEquity is an on-demand (software as a service (SaaS)) package which enables lenders to access their loan information from anywhere via a Web browser and significantly reduces the demand on National Livestock's internal IT resources while offering advanced systems backup and recovery capabilities. The system's flexible design will enable National Livestock to define specific lending policies, guidelines and documentation requirements for different loan types or by loan size. In addition, WebEquity's workflow provides a centralized location where loan officers can set up tasks, assign responsibilities and due dates to expedite loan preparation for committee approval.
"Giving our loan officers the ability to schedule, delegate and manage tasks will improve the general flow of our loan file transition through our analysis process and free up my loan officers so they can spend more time on decisioning, making new loans and enhancing relationships," added York. "I also like that this system is Web based; we can access loan files from anywhere we have Internet access so we keep our credit decisions moving forward even if a committee member is traveling."
To learn more about WebEquity, bankers can participate in the Company's complimentary educational webinar series; Perspectives on Lending 2009. A full Webinar schedule is available at http://www.webequitysolutions.com/webinars.
About WebEquity Solutions
WebEquity™ is the proven leader in on-demand lending software. More than 500 financial institutions and 10,000 lending professionals use WebEquity to automate and streamline their lending process and reduce operational costs, while making more uniform and profitable credit decisions. The company offers financial institutions a distinct advantage with a single solution that works for all loan types, an on-demand model that provides centralized, anywhere access, and the flexibility to configure the system so it fits their lending practices. WebEquity serves institutions in the U.S., Canada and Australia. For more information call 800-264-0787 or visit http://www.webequitysolutions.com.
Company Contact:
Dave McEvoy
VP Marketing
dave.mcevoy(at)webequitysolutions.com
800-264-0787 ext. 230
###