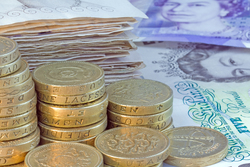 Cardiff, (PRWEB) August 15, 2009
Utilities, mortgages and insurance experts, Confused.com, are warning customers of the peril of switching on the doorstep. During the summer, door-to-door salesmen from energy companies are as prolific and as busy as bumble bees - but there can be a sting in the tail if you buy from them, as you could be paying over £130 per year more than the best tariff from that provider*.
According to industry statistics, 41 per cent of consumers switch as a result of this type of selling activity**. Yet, the salesmen can only offer their own tariffs and can't offer the cheapest of all, the online tariff.
The gap between online and offline tariffs has been well documented, but this point can be easily glossed over by a salesman. With claims such as 'the cheapest standard tariff' or 'the cheapest capped tariff' switching can be a confusing issue.
The easiest and savviest way to compare tariffs is to use an accredited comparison site, which will compare all the tariffs currently available in the market - including the online ones. If you don't have regular access to a computer, there are still online tariffs that don't have to be managed online - just set up online.
Best-buy tables can be useful but provide only limited information based on assumptions of energy consumption and using a national average price. Your actual consumption and where you live can alter which provider and tariff is the best for your personal circumstances.
Gareth Kloet, Head of Energy Prices at Confused.com says "Door-to-door salesmen could save you money, especially if you have never switched provider or tariff before, but be careful - only by using an accredited price comparison site are you able to search the entire market and find the best deals from a wide range of options. Our research shows that you could miss out because door-to-door salesmen don't alert you to online savings, or other providers tariffs, so don't just rely on the salesman's patter - check out their claims for yourself. As little as five minutes online could save you even more money."
Notes to editors
For further information please contact:
Press office, Confused.com: 02920 434 398
Gareth Kloet, Head of utilities Confused.com: 02920 434 268 / 07966 722 063
About Confused.com:
Confused.com is one of the UK's biggest and most popular price comparison services. Launched in 2002, it generates over one million quotes per month. It has expanded its range of comparison products over the last couple of years to include home insurance, travel insurance, pet insurance, van insurance, motorbike insurance, breakdown cover and energy, as well as financial services products including savings, credit cards, loans, mortgages and life insurance.
Confused.com has all of the 'big six' energy providers on its panel, customers can save £250* on their annual energy bill by switching with Confused.com
Confused.com is not a supplier, insurance company or broker. It provides a free, objective and unbiased comparison service. By using cutting-edge technology, it has developed a series of intelligent web-based solutions that evaluate a number of risk factors to help customers with their decision-making, subsequently finding them great deals on a wide-range of insurance products, financial services, utilities and more. Confused.com's service is based on the most up-to-date information provided by UK suppliers and industry regulators.
Confused.com is owned by the Admiral Group plc. Admiral listed on the London Stock Exchange in September 2004. Confused.com is regulated by the FSA.
*Confused.com customers saved an average of £252.37 on their annual energy bill in 2008.
# # #