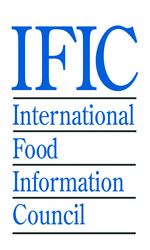 Consumers' awareness of many food and health relationships has reached an all-time high.
Washington, DC (Vocus) August 13, 2009
While in the midst of a nationwide debate over health care, Americans are giving a clear indication that one tool they can use to improve their health is food.
According to new International Food Information Council (IFIC) Functional Foods/Foods for Health Consumer Trending Survey, eighty-nine percent of Americans agree that certain foods have benefits that go beyond basic nutrition, and may reduce the risk of disease or other health concerns, a significant increase from just two years ago.
"This year's survey findings show us that Americans are making the connection that foods can play an important role in achieving optimal health," said Elizabeth Rahavi, RD, and Associate Director of Wellness at IFIC. "Consumers' awareness of many food and health relationships has reached an all-time high."
Top Foods for Health Named By Consumers
According to the 2009 survey, the top "functional foods" named by consumers are: 1) fruits and vegetables; 2) fish, fish oil, seafood; 3) dairy (including milk and yogurt); 4) meat and poultry; and 5) herbs/spices, among others. But beyond their interest in individual foods, the research shows that people are increasingly associating them and their components with specific health benefits such as:
• calcium and vitamin D for bone health;
• whole grains for reduced risk of heart disease;
• antioxidants for protection against free radical damage;
• probiotics for digestive and immune health; and
• omega-3 fatty acids for cognitive development, especially in children.
Tips for Taking Advantage of Health Benefits
While consumers say they want to eat foods for these benefits, the data suggest they are struggling to follow through and incorporate them into their diet. In a special Web cast release of the data Wednesday, David Grotto, RD, LDN, best-selling author of 101 Foods That Could Save Your Life, offered several tips to help consumers overcome that gap.
"People might be surprised to know that the foods they are already eating can have real health benefits and taste great. The key is to identify and take every opportunity to incorporate these beneficial foods – as part of your usual routine or even at special events." Some of David's suggestions include:
• top your favorite fiber-rich breakfast cereal or oatmeal with antioxidant-rich berries;
• grab a handful of nutrient- and protein-packed nuts as a healthful snack to help maintain your
weight; or
• at the family cookout, enjoy a savory hot dog smothered with colorful grilled veggies encased in
a whole grain bun.
Other topics covered in the survey include Americans' top health concerns, consumer interest in 16 specific benefits provided by some foods and beverages, and awareness and consumption of 27 different diet and health relationships.
Slides from the Web cast are available by clicking here. For the full report or to schedule an interview with Elizabeth Rahavi, RD, or David Grotto, RD, LDN please contact Eric Mittenthal or Jania Matthews at 202-296-6540 or mittenthal(at)ific.org.
The International Food Information Council's (IFIC's) mission is to effectively communicate science-based information on food safety and nutrition to health and nutrition professionals, educators, journalists, government officials and others providing information to consumers. IFIC is supported primarily by the broad-based food, beverage and agricultural industries. IFIC materials can be found on our Web site: http://ific.org/newsroom.
####