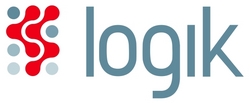 If you want to find out which companies are going to change the world, look at the Inc. 500
Washington, DC (PRWEB) August 13, 2009
DC's fastest-growing eDiscovery company, Logik, is thrilled and humbled to announce that Inc. magazine has ranked Logik as number 181 on the "2009 Inc. 500" list of fastest-growing companies in America. Out of the 500 companies on the list, Logik is the top eDiscovery company. There are two groups to thank: Logik employees and Logik customers. Both are directly responsible for the achievement.
"Logik started out as a desire to do something better," says Andy Wilson, co-founder and CEO at Logik. "We worked for a long time in the eDiscovery industry, watching the large vendors shuffle along, and we saw the mind-boggling inefficiencies. We saw insanely high rates. We saw a better way and we took a chance on it."
Logik began in the dining room of Andy Wilson's apartment as a simple, straight-forward idea. Provide a faster, more accurate and more budget-friendly way to process eDiscovery data. The hard part was inventing the technology.
"Working out of a dining room has its advantages," laughs Sheng Yang, Logik co-founder and CTO. "Late night after late night we had munchies and soda readily available. While the sugar fueled the work, it was the desire to start something new, interesting and compelling that drove us on day after day. The high ranking by Inc. magazine is a really nice compliment to the technologies we've developed to help fill the gap in the industry. What it tells us is that our customers see the value in what Logik offers. And that's the best compliment there is."
With themselves as the sum total of two employees in 2005, Andy and Sheng took their eDiscovery data process invention, GridLogik™, from the dining room table to the client table. An incredibly short four years later, Andy and Sheng are still driven to improve the industry they've helped to shape. The biggest difference now is that they work from an office in downtown Washington, DC, and keep their twelve employees busy with a ton of work, constant fun and ping-pong matches.
"We know very well the benefits of a creative, relaxed work-environment," says Andy. "Our flat organization promotes the sharing of ideas and teamwork, team-think and, more important, individual contribution and inventiveness. The only principle we stand on is the one where we deliver exceptionally well for our customers. We have more new ideas coming from our team than we can ever hope to launch this year. So we work with our team to find the best ideas that offer our customers faster results and a better bottom-line. Because frankly, the better our customers do and the happier they are, the better we do as a company. The proof of that simple concept is the growth we continue to experience."
That's exactly the formula Logik continues to follow. Fast processing + smart work + happy employees x extremely happy customers = 181. At least, according the 2009 Inc. 500 list.
"If you want to find out which companies are going to change the world, look at the Inc. 500," said Inc. Editor Jane Berentson. "These are the most innovative, dynamic, fast-growth companies in the nation, the ones coming up with solutions to some of our most intractable ills, creating systems that let us conduct business faster and easier, and manufacturing products we soon discover we can't live without. The Inc. 500 list is Inc. magazine's tribute to American business ingenuity and ambition."
"Though I have to say," Sheng wistfully admits, "It's nice to have a dinner party now without a server rack sitting next to the dining room table."
About Logik:
Logik is an eDiscovery processing company located in Washington, DC. Logik helps corporations, law firms, government agencies and service providers simplify electronic data sought in discovery requests. Logik's innovative and highly distributed processing platform, Gridlogik, was developed to process all kinds of unstructured and structured data sets such as email databases, spreadsheets, images and MS Office documents. Combined with their transparent pricing model, Logik offers customers the smart way to discover accurate results and make sense of processing costs. Find out more at logik.com.
Media interested in setting up an interview with a representative from Logik should email press(at)logik(dot)com or call 800-951-5507.
Visit Logik online at:
###