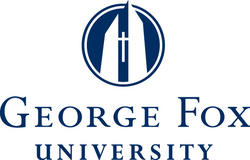 How do faith communities comfort and build up the members of their body as they go through these seasons together?
Newberg, OR (Vocus) August 14, 2009
Selah, a one-day Christian seminar for women featuring speakers Linda Lucas, Sarah Thomas Baldwin and Bo Stern, will return to the George Fox University campus for a sixth annual engagement on Saturday, Sept. 26.
The speakers will share on topics related to the conference's theme, "Embracing change, trusting God and moving forward." According to seminar organizers, the event "will look closely at the spiritual and practical implications of change."
Among the questions addressed will be "How does change impact us and how do we go about discovering what God is doing through seasons of change?" and "How do faith communities comfort and build up the members of their body as they go through these seasons together?"
The seminar, which drew about 600 women last year, is scheduled from 9 a.m. to 3:15 p.m. in Bauman Auditorium on the university's Newberg campus. Seminar registration and information is available at selah.georgefox.edu, or by calling Amy Lorenz in the university relations office at 503-554-2134.
Lucas, who will speak on "A Spiritual GPS for Tough Transitions: God, Prayer and a Sense of Humor," serves as the elder of stewardship at Sunset Presbyterian Church and is a principal with the Coraggio Group of Portland. She helps individuals and organizations strengthen their self-awareness and embrace the human dynamic within their environment to create a more effective culture.
Baldwin is the campus pastor and dean of spiritual life at George Fox. She is completing a Doctor of Ministry in Leadership and the Emerging Culture from George Fox Evangelical Seminary and also serves as chair of Word Made Flesh U.S.A. She will speak on "Soul Alignment," discussing how "The Holy Spirit uses the changing circumstances in our lives as an invitation to grow in grace and strength as we find a new, deeper place in the heart of God," she said.
Stern is the director of life development at Westside Church in Bend, Ore., where she leads an internship program for young adults and the discipleship journey for the church. She brings a message of humor and hope that encourages people at every stage of life to do something great with the gifts they've been given. The title of her presentation,
"Sharing the Weight of the Wilderness," will address how "wilderness experiences can provide unparalleled opportunities for discovery and development," she said.
Other guests include worship leader Heidi Thomason, worship pastor at GodSong Church in Newberg, Ore., and emcee Georgene Rice, host of "The Georgene Rice Show" on KPDQ FM and a frequent speaker and worship leader at Christian conferences and retreats.
The registration fee is $37 through Aug. 31. Registration Sept. 1 thru 25 is $42. Same-day registration is $47. A group registering 10 or more is $32 per person. The seminar is free to traditional George Fox University undergraduate students. All prices include lunch.
George Fox University is the only Christian university in the Pacific Northwest classified by U.S. News & World Report as a national university, and Forbes.com ranks George Fox first among the Christian colleges in America. More than 3,200 students attend classes on the university's campus in Newberg, Ore., and at teaching centers in Portland, Salem, and Redmond Ore., and Boise, Idaho. George Fox offers bachelor's degrees in more than 40 majors, degree-completion programs for working adults, five seminary degrees, and 12 master's and doctoral degrees.
Contact: Amy Lorenz
University Relations
503-554-2134
alorenz(at)georgefox.edu
Rob Felton, Director of Public Information
503-554-2129
rfelton(at)georgefox.edu
###