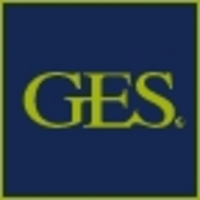 We had a very successful inaugural show with GES in 2008, and we look forward to even greater success at American Coatings Show 2010
Las Vegas (PRWEB) August 14, 2009
GES Exposition Services, Inc., a subsidiary of Viad Corp (NYSE: VVI) and a leader in exhibition and event services, today announced that it was selected as the official services contractor for the American Coatings Show 2010, the leading trade show for the paint and coatings industry. The trade show will be held April 13 through April 15, 2010 at the Charlotte Convention Center in Charlotte, NC. The conference begins one day earlier and runs April 12 through April 14.
GES was awarded the American Coatings Show 2010 after producing the successful debut of the American Coatings Show in 2008. The 2008 show featured 331 exhibitors and welcomed about 5,600 attendees from 48 countries with 750 people from 25 countries attending the associated conference. GES received high satisfaction scores on the show's 2008 exhibitor satisfaction survey.
"We had a very successful inaugural show with GES in 2008, and we look forward to even greater success at American Coatings Show 2010," said Managing Director of NürnbergMesse North America Dirk Ebener, one of the show's organizers. "We continue to be impressed with GES' commitment to clients and their experience with European shows held in the United States."
"GES is pleased to leverage our experience with worldwide events to execute a show that extends the brand of the European Coatings Show from Germany to the United States," said GES Executive Vice President and Chief Sales & Marketing Officer Steve Moster.
Some of the products and services on display at the American Coatings Show 2010 will include coating raw materials, laboratory and production technology, testing and measuring technology, environmental protection and occupational health and safety and services.
ABOUT GES
Las Vegas-based GES Exposition Services, a subsidiary of Viad Corp (NYSE: VVI), services every major exhibition and event market across the United States, Canada, the United Kingdom, and in Abu Dhabi through the GES Worldwide Network. GES provides a wide range of services, including exhibition planning and design, turnkey and custom exhibit rentals, material handling, staging, overhead sign rigging, temporary electrical equipment, signs and graphics manufacturing, installation and dismantling labor, carpet and furnishings, and transportation services. GES produces many well-known shows including the International CES, Spring Fair Birmingham, International Council of Shopping Centers, MAGIC, and CONEXPO-CON/AGG and IFPE. For more information, visit http://www.ges.com.
ABOUT AMERICAN COATINGS SHOW
The coatings community meets next year in Charlotte, North Carolina / USA, in April at the American Coatings Show from 13-15 April and the American Coatings Conference from Monday to Wednesday, 12-14 April 2010. The Exhibition Centre Nuremberg is then the scheduled international get-together again in two years' time, when the European Coatings Show runs from 29-31 March and the European Coatings Congress on Monday to Wednesday, 28-30 March 2011.
###