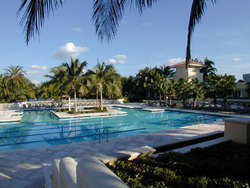 We paid careful attention to what our customers had to say, as we found their recommendations worthy of acknowledgement
Miami, Florida (PRWEB) August 18, 2009
Mr. Izzy Buholzer, Licensed Realtor/Agent and one of the most sought after real estate businessmen in Florida, today announced the launching of his company's landmark web site seen at http://www.ibmiami.com. As a Swiss/American dual citizen, Izzy Buholzer has shared his knowledge and skills for over three decades, bringing a wealth of expertise to clients in both the banking and real estate arena. The new web site launch offers a fresh, focused and easy to navigate site that allows Mr. Buholzer and his Miami real estate team to share their commitment, know-how, communication and technology with clients at a very high level.
For potential buyers or sellers, the new web experience is without equal and promises visitors an exciting journey through the Miami market. Guests are invited to join in on the celebration of the launch by visiting the web site and enjoying all the special new features and important real estate information. Among the many valuable features is an array of free tools for buyers and sellers including full, unrestricted access to Multiple Listing Services (MLS), free research tools, and a short sale guide for investors and sellers. Visitors can also check credit reports for free, plus guests can enjoy tips, tricks and a host of other valuable real estate information. Adding to the cutting edge website is an assortment of data about different communities, what they offer as well as what types of schools are available within various Miami locations. Visitors also have the opportunity to share their web experience with future clients by writing about them on the ibmiami.com website.
"We paid careful attention to what our customers had to say, as we found their recommendations worthy of acknowledgement," stated Mr. Buholzer. "Our goal is always to provide first class service to first class customers and so based on their suggestions, we created a faster and more user-friendly website that lets visitors search and re-search any aspect related to buying or selling real estate in Miami. We've already gotten wonderful feedback from users and feel confident that visitors and potential clients will find the site extremely helpful, informative and beneficial. "
Given that the Miami Real Estate Team performs at a consistently higher level than other real estate companies, the new addition to the web makes it a snap for visitors to find bargains in today's Miami, Florida real estate market. To reap the benefits of the site, visit http://www.ibmiami.com or to speak with Mr. Buholzer call his office at 305-476.8000.
Contact Info:
Izzy Buholzer
The Miami Real Estate Team
Home & Business Realty, Inc.
Miami, Florida
Telephone: 305-476.8000
http://www.ibmiami.com
# # #