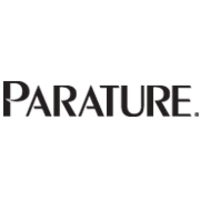 Parature is dedicated to each of our customers' success and committed to providing the service and software functionality they desire
Vienna, VA (Vocus) August 14, 2009
Parature, the global leader in on-demand customer service software, announced today that 16 million people worldwide are supported through Parature Customer Service™ software. Parature enables enterprise organizations to increase customer retention, reduce customer effort and the cost of service. Parature Customer Service software is in use across numerous industries including gaming, interactive media, technology, national associations, leading colleges & universities, manufacturing and services companies in 45 countries. Parature customers effectively manage all of their support needs through one fully integrated, multi-channel software suite. Parature hosts more than 3,000 support portals, supports 700 knowledgebase videos, delivers 210 million page views per month, and processes over 3 million support tickets quarterly.
For the first half of 2009, Parature revenue grew nearly 40 percent year-over-year. That growth was fueled by new customer wins across all industries including technology, gaming, associations, services, higher education, manufacturing, and a host of other verticals.
Some highlights include:

Parature continues its success in the gaming and virtual world industries; powering support at dozens of the world's most well known and fastest growing companies such as IGN, iWin and Playfish.
Parature powers support for faculty, staff and students at more than 300 colleges and universities in North America including Indiana State University, East Carolina University and Brenau University.
More than 250 software and technology companies are using Parature to deliver service to their customers including Hitachi, Vovici, Coremetrics and TMA Resources.
Parature has been the recipient of numerous awards over the last year including: Customer Interaction Solutions Product of the Year, TMC CRM Excellence, CRM magazine's CRM Service Rising Star award, SSPA Recognized Innovator, Inc. 5000, Software 500, Deloitte Technology Fast 50, and Deloitte Technology Fast 500.
Parature maintains a 90 percent customer renewal rate year after year - an outstanding achievement that is among the highest renewal rate in any industry - evidence of the company's commitment to its customers' success and illustrating the value of Parature's Software-as-a-Service (SaaS) offering even in this challenging economy.
Parature launched its latest version of Parature Customer Service software including, new Parature Chat™ for pre-sales or post sales customer service; a new Twitter integration, which as another support channel empowers organizations to efficiently monitor customer tweets for proactive response and measure customer traffic on Twitter; new mobile applications enabling customers to submit tickets or ask for service on their mobile device; and a new feedback feature which enables customers to rate their satisfaction immediately at the conclusion of their customer experience.
To further support its growth in Europe, Parature opened an office in the United Kingdom.
Parature's annual users' conference, ParaFest '09, achieved record attendance and featured keynote speaker Tony Hsieh, CEO - Zappos.com.
Customer retention, the most important commodity to any organization, has never been more important than it is in this challenging economy. Today's consumers are savvy, requiring support when and how they want it, so Parature is committed to delivering the multi-channel service and support service options that are in demand. Parature Chat, for example, not only enables support teams to deliver service and support where and when customers need it - whether it be in-game, in-application, a Web form, a shopping cart, or as an escalation channel for self-service - but also provides an opportunity to generate sales leads, increase Web sales conversion rates and increase revenue by proactively inviting prospects or customers to chat with available sales or support representatives.
"Parature is dedicated to each of our customers' success and committed to providing the service and software functionality they desire," stated Parature CEO and President, Duke Chung. "It is through this commitment, the extensive market we serve, the advanced products we deliver and the visionary customers we support that we have attained such exceptional growth. Parature will further its growth in 2009 and will continue to be the smartest, most efficient way for organizations to serve and support their customers."
Parature enables any organization to fundamentally change the way they support their customers through its Software-as-a-Service (SaaS) delivery and integrated, intuitive design that empowers organizations to better and more efficiently serve, support, engage with and retain customers in today's Web world. The seamlessly integrated suite of Parature Customer Service™ software modules allows organizations to effectively manage all of their support needs without additional hardware, software and IT expenses. Parature integrates everything in one dynamic, unified system to increase efficiency across entire organizations, improving processes among customer support, operations, development and sales.
Parature, Inc.
Parature, the leader in on-demand customer service software, makes it possible for any business to leverage the Internet to provide outstanding customer service. The company's software-as-a-service (SaaS) delivery and integrated, intuitive design enables organizations to better and more efficiently serve, support, engage with and retain customers in today's Web world. Founded in 2000, Parature received the 2007 and 2008 Product of the Year Award from Customer Interaction Solutions magazine and has been named to the Inc. 5000 list of Fastest Growing Private Companies in America. Parature has been named to both the Washington Business Journal's list of Best Places to Work and The Washingtonian list of Great Places to Work. Headquartered in Vienna, Virginia, Parature is at work in organizations of all types and sizes, and helps support millions of end users worldwide. For more information, visit http://www.parature.com or follow @Parature on Twitter.
Media Contact:
Dayna Tenorio
571.730.6241
###