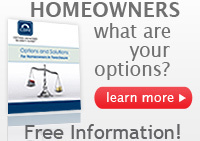 Agents with the Certified Distressed Property Expert® designation help distressed homeowners understand that there may be options available to them
Fort Lauderdale, FL (PRWEB) August 15, 2009
Local real estate agent and community advocate, Michelle Burgos,CDPE of RE/MAX PowerPro Realty, today announced the creation of two new information web sites for Miami and Broward County area homeowners in distress. http://www.MichelleCanHelp.com & http://www.FLAvoidForeclosure.com contain vital facts about the options available to these homeowners, to help them make the educated decisions about their future.
"I developed these sites with my community in mind," Burgos said. "When faced with the possibility of foreclosure, I've seen too many homeowners make poor choices, even walking away from their homes without calling their lender or a real estate agent. Most homeowners don't know the options available, or even how to find any information on their situation.
"I want more for the people of Miami and Broward counties, and more comes with making informed decisions."
http://www.MichelleCanHelp.com & http://www.FLAvoidForeclosure.com act as hubs for information on the facts and issues for struggling homeowners, putting all the necessary information in two easy-to-use locations. The information and materials located on these sites are regularly updated to reflect market changes, trends, new lender requirements, and industry updates.
Alex Charfen, co-founder and CEO of the Distressed Property Institute in Austin, Texas, said that more than seven out of 10 homeowners in foreclosure proceed without any visible assistance.
"Agents with the Certified Distressed Property Expert® designation help distressed homeowners understand that there may be options available to them," Charfen said. "Burgos has been trained to help homeowners avoid foreclosure, and these web site resources to educate the community are commendable public services."
The CDPE designation provides real estate professionals with specific understanding of the complex issues confronting the real estate industry. Through comprehensive training and experience, CDPEs are able to provide solutions for homeowners facing hardships in today's market.
For more information about the Making Home Affordable Plan & Avoiding Foreclosure in Florida contact Michelle at (954) 343-3104.
# # #