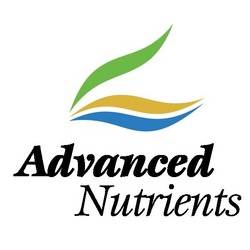 same kinds of societal prejudice and hypocrisy that's plaguing the hydroponics industry now.
Seattle, WA (PRWEB) August 14, 2009
Seattle Hempfest has always been a boldly honest marijuana-friendly event. During Hempfest 1992, a Hempfest organizer brought two budding marijuana plants for display on the Hempfest stage. This year, it's the 2009 Hempfest, and the Advanced Nutrients hydroponics company is bringing a giant marijuana bud banner to the skies above Seattle.
The bud-laden banner half the size of a football field, which asks the question "Want Big, Sugary Buds?" is on a worldwide tour because it symbolizes a celebration of freedom for plant lovers and hydroponics gardeners.
According to Advanced Nutrients co-founder Michael Straumietis, the Seattle Hempfest has faced the "same kinds of societal prejudice and hypocrisy that's plaguing the hydroponics industry now."
"In its nearly 20-year history, Hempfest has endured many senseless hardships for telling the simple truth about plants," Straumietis explains. "The same thing has happened to Advanced Nutrients because we tell the truth about hydroponics gardening and medical marijuana."
The inside story is that Americans spend hundreds of millions of dollars per year on hydroponic equipment and supplies. Most of those materials are used to grow medical marijuana, but Straumietis's company has long been the only hydroponics business that's up front with free flowing truthful information helping the medical marijuana community.
"Until we came on the scene, nobody challenged the hypocritical cadre of hydroponics industry good old boys who make tons of money off medical marijuana growers and patients while denying and rationing the flow of growing information, prohibiting open commerce, and bullying anyone who talks openly about hydroponics marijuana," Straumietis says.
What's more, Straumietis accuses five companies in particular (Hydrofarm, Sunlight Supply, General Hydroponics, Botanicare and Technaflora) of attempting the systematic takeover of the hydroponics market, stores, media and customers.
"Let's face it, medical marijuana is legal in 13 states, yet these giant hydroponics manufacturing companies and distributors are engaged in the "hydroponic hijacking" of our community," Straumietis charges. They won't let customers or hydroponics stores discuss medical marijuana, if they do a store owner is immediately cutoff and of course put out of business, which in turn is crippling our community.
"The good old boys strong arm tactics are harming growers, patients and hydroponics retailers, but Advanced Nutrients helps out with our Cannabis Care program that assists needy, sick and dying people to grow the best medicine," Straumietis argues. "The good old boys have used every dirty trick in the book to vainly try to shut us down. They've used, bully intimidation, financial muscle, banned us from all hydroponics events, media publications and continually use fear campaigns to attack our company."
And that's why Straumietis created his airborne bud banner that's half the size of a football field. The aerial sensation made its eye-popping debut over the Maximum Yield Indoor Gardening Expo in San Francisco on July 26th, a trade show that Advanced Nutrients was not allowed to exhibit in. After Hempfest, the banner will fly over many other famous events worldwide.
"Our bud banner is the perfect backdrop for Hempfest, which has always been about the truth," Straumietis says. "I issued a million dollar nutrient challenge for any of the good old boys companies to have a grow contest with me and see whose nutrients grow the biggest, most potent buds. They're all too scared to accept my challenge.
They just sit there like fat cats, taking in the dough but patients, medical dispensaries, hydroponics retailers and growers are seeing through their lies.
Obviously medical patients, growers and hydroponic store owners want access to truthful, quality information without interference from the special interests of the good ol' boys companies selling to our community.
And up in the air above Hempfest, they'll see quite clearly that Advanced Nutrients is the only hydroponics nutrient company with the guts to stand with them for plant freedom."
###