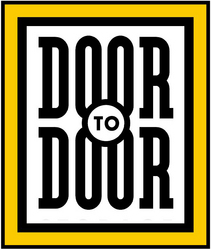 We are pleased our customers will be part of national company with strong roots in the greater Denver area and a strong reputation for positive customer relations
Seattle, WA (PRWEB) August 17, 2009
Door to Door Storage, Inc., (http://www.doortodoor.com), a leading national provider of portable container storage and moving, today announced that it has purchased the container assets and customer agreements from WP Incorporated, the former Big Box Storage® franchisee based in Denver, Colorado.
"We are pleased our customers will be part of national company with strong roots in the greater Denver area and a strong reputation for positive customer relations," stated Paul McPherson, President, WP Incorporated.
"We want to welcome the former Big Box customers to Door to Door™ and want this transition to be a seamless as possible. This acquisition strengthens Door to Door's position as the market leader in mobile storage and moving in Denver," said Annette Jacobs, President and CEO of Door to Door Storage, Inc.
The acquisition and related transition was completed earlier this month. Door to Door has operated in Denver, Colorado since January, 2006.
About Door to Door
Founded in 1996, Door to Door Storage, Inc. pioneered a convenient, secure and cost effective alternative to traditional self-storage and household moving. Utilizing an environmentally-friendly container design, Door to Door provides temporary or long-term mobile self-storage options in addition to moving services for both home and business customers.
Door to Door's corporate headquarters is located in Kent, Washington and has operations in more than 20 U.S. metropolitan markets, serving over 170 million people. The company has completed over 400,000 deliveries and 37,000 long-distance moves. For more information, please visit the company website at http://www.doortodoor.com.
# # #