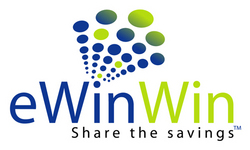 Our company's listing stands as a marker for the value we create
Tampa, FL (Vocus) August 17, 2009
eWinWin announced today their listing on Inc. Magazine's annual 500|5000 ranking as one of the fastest-growing private companies in the country. The list is the most comprehensive look at the most important segment of the economy – America's independent-minded entrepreneurs. According to Inc., taken as a whole, these companies represent the backbone of the U.S. economy, during one of the most challenging economic periods in recent memory.
"Our company's listing stands as a marker for the value we create," states Founder & CEO Greg Mesaros. "The sellers and buyers who use our patented service work together and leverage social networks to create value for everyone. The benefits are real, measurable, and repeatable."
According to Inc., eWinWin was ranked 1,750 among all companies according to revenue growth from 2004 through 2007. The 5,000 fastest growing companies that made the list reported aggregate revenue of $185 billion and median three-year growth of 147 percent. Most importantly, eWinWin and the other Inc. companies were engines of job growth, having created more than 826,033 jobs since those companies were founded. In past years, companies such as Microsoft, Timberland, Intuit, and Oracle have been awarded this same recognition.
eWinWin's Social Pricing Software lets sellers advertise to social networks in a way that is helpful and non-intrusive. With eWinWin, sellers have a platform to turn willing customers into "prosumers" or buyers who actively promote the special offer to their friends. eWinWin's Social Pricing Application works with many of the leading social network platforms, including Facebook, MySpace, and Twitter, and lets a consumer notify friends within seconds of buying from their favorite seller. As more orders are placed, prosumers, as well as all buyers, receive a lower price. eWinWin enables buyers to combine orders across many leading social network sites, in real-time, and lets friends Share the savings™.
eWinWin has spent the past ten years pioneering the research and development of Social Pricing Technology over the Internet. The company's focus has remained the same: developing "supplier-friendly" group buying solutions that lower the final price to consumers. The eWinWin solution has proven its value across multiple product categories and industries. And, with a highly anticipated software release scheduled for later this year, eWinWin plans to advance the benefits of social pricing even further.
About eWinWin Established in 1999, eWinWin is the research leader in developing group buying and social pricing applications over the Internet. Using social networks such as Facebook, MySpace, and Twitter to bring buyers together, eWinWin enables sellers to lower costs while increasing sales. eWinWin has perfected its group technology across multiple product categories. With the sudden explosion of social networks, and a number of newly issued patents, eWinWin has launched a consumer-friendly version of its Social Pricing Software. Now, anyone can purchase products for a discount and Share the savings™.
About Inc.com Inc.com, the daily resource for entrepreneurs, delivers how-to guides, advice, tools, breaking news, and rich multi-media to help business owners and CEOs start, run, and grow their businesses. Inc.com offers dynamic marketing solutions to help advertisers effectively reach Inc.com's audience of business leaders. Visit http://www.inc.com.
About Inc. 500|Inc. 5000 Conference Each year, Inc. magazine and Inc.com celebrate the remarkable achievements of today's entrepreneurial superstars — the privately held small businesses that drive our economy. The Inc. 500|Inc. 5000 Conference brings together members of the Inc. 5000 community—both a new class of Inc. 5000 honorees and the list's alumni—for three days of powerful networking, inspired learning, and momentous celebration. For the first time ever, this powerful networking event is open to all. Please join us September 18-20, 2008 at the Gaylord National Resort and Convention Center in Washington, D.C. For more information or to register, visit http://www.Inc500Conference.com or call us at 877-211-0489.
For more information about eWinWin, please visit:
http://www.ewinwin.com/
Media Contact:
Katie Kail
(877) 571-2740
###