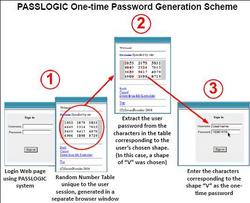 New York (PRWEB) August 17, 2009
Passlogy Co., Ltd. (Headquarters: Tokyo, Japan), announced today that its proprietary token-less one-time password application, PassLogic, has been adopted at Kansai University in Japan to assure a higher level authentication for its vast 350,000 students, alumni, and faculty members.
As part of its IT propulsion project to manage students from their initial enrollment to graduation, Kansai University has been developing the All-Campus IT Total System since 2006. The All-Campus IT Total System allows all students and alumni access to their personal information such as grades, credits, and health histories. One of their challenges was to provide reassurance through higher level security than conventional password systems can offer. Passlogy collaborated with Fujitsu, the developer of the original authentication infrastructure at Kansai University, and provided technical advisory services to incorporate PassLogic into the existing Fujitsu's system.
Kansai University possesses a large user base and diverse systems. They highly regarded PassLogic due to some of its distinguished features. Firstly, PassLogic requires only a web browser. Thus no token investment or management costs are involved, allowing users highly cost efficient and lean administration. Additionally, PassLogic can easily be combined with existing solutions via Remote Desktop and SSL VPN, such as RADIUS, WebAPI, Reverse Proxy, and more. This provides flexibility and scalability without sacrificing existing systems.
While total cost of ownership is often a barrier for many security systems, PassLogic provides a perfect solution technologically and economically. The greater the number of users and the more complex the system, the more profoundly PassLogic demonstrates its significant benefits.
This is why PassLogic is acclaimed by many organizations with high-user volume, global enterprises with users dispersed world wide, air and land transportation firms with frequent travelers, and educational institutions with high turnovers.
For more information on Passlogy's products, visit our website at http://www.PatternPass.com , and try our demo to experience the ease of PassLogic.
About PassLogic
The US patented PASSLOGIC token-less one-time password authentication mechanism provides users with a URL to access a Web page displaying a matrix consisting of randomly generated numbers or characters; out of which, the users extract a unique one-time password comprised of numbers or characters. The password is extracted by selecting numbers from positions in the matrix that form a shape of the user's choosing. The authentication procedure follows a challenge and response model.
PASSLOGIC's features include:
•Only a Web browser is needed, allowing cost efficient, lean administration.
•Strongest authentication combination available within OTP, enabled by Passlogy's two-way, dual-factor OTP using the "challenge-response" method.
•Resists both brute-force and account lock attacks under normal operating conditions.
•Compatible with remote access solutions like SSL VPNs
•Provides a convenient and flexible one-time password authentication using cell phones, portable gaming devices, PDAs, etc. equipped with a Web browser.
•Reduces support costs and administrative burden of maintaining dedicated hardware tokens.
About Passlogy Co., Ltd.
Established in February 2000 in Tokyo Japan, Passlogy was the early profounder of security issues in Japan. The firm has foreseen the arrival of the security age and viewed high security as not only an obvious necessity but also something that should be very convenient and unobtrusive to the user. Passlogy has since developed and perfected award winning authentication technology and solution, including Passlogy!ASP, awarded the Information Security Product Award at the INTEROP TOKYO 2007. The number of licenses Passlogy provides has steadily increased since its inception to more than 400,000 licensed users, including major Japanese airlines, high tech companies, financial services, retailers, municipals, and academic institutions.
For more information, visit http://www.PatternPass.com.
# # #