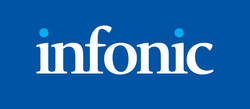 Austin, TX (PRWEB) August 16, 2009
Infonic Document Management, one of the markets' leading Document Management (DM) solution providers, today announced it has joined the Fujitsu "One Capture Alliance" Imaging Partner Program and has certified all Fujitsu fi-series scanners with its document management software solutions.
The combination of Fujitsu scanners and the Infonic Document Manager Business Edition, which was recently launched for the Small to Medium Business (SMB) market, enables companies to scan documents directly into the Infonic DM system for secure management and retrieval. The complete solution can be purchased through Tech Data Corporation.
Document Manager, Business Edition is a cost effective solution that is easy to use and install. This solution enables a division within a large organization or an SMB to scan, index, archive, search and retrieve their business-critical documents. Streamlining business processes and centralizing electronic document storage makes it quicker and easier for staff to store and find important information. It also reduces the amount of storage space required by organizations, therefore reducing overall costs.
Infonic's new Business Edition product is based on the successful and well established Document Manager Enterprise Edition. Document Manager Enterprise Edition launched 10 years ago as a document management and workflow tool for medium to large organizations. Business Edition has been tailored to provide an offering that is relevant to the challenges faced by SMBs and enables them to realize rapid return on investment.
Fujitsu document imaging scanners enable users to solve critical business productivity issues and streamline operations. They deliver an unbeatable combination of affordability, reliability, innovation and performance for all industries, including the healthcare, government, financial services, insurance and education markets. Additionally, Fujitsu fi-series scanners are backed by a comprehensive portfolio of service and support programs.
About Infonic Document Management
Infonic is a leading provider of business software solutions. The company's highly scalable Infonic Document Manager Suite enhances and accelerates the business processes of small and large organizations including Texas Department of Public Safety (Government), DHL (Logistics), Austin Recovery (Healthcare), U.S.F. Fabrications (Manufacturing), Heard & Smith (Legal), and Investors Savings Bank of New Jersey (Banking).
Infonic's Document Management division is one of the leading global document management system suppliers providing document management software solutions to a wide range of blue chip clients around the globe.
Infonic software helps businesses empower their end users through dramatically improving their access to critical business information, reducing their reliance on paper and automating their business workflows, while delivering a rapid return on their investment.
The key benefits of Infonic's document management solution are to:

quickly increase ROI on existing enterprise software installations
significantly improve personal and organizational productivity
enhance the speed, accuracy and ease with which people work.
Infonic's website can be found at http://www.infonic-document-management.com
About Fujitsu
Fujitsu is a leading provider of IT-based business solutions for the global marketplace. With approximately 175,000 employees supporting customers in 70 countries, Fujitsu combines a worldwide corps of systems and services experts with highly reliable computing and communications products and advanced microelectronics to deliver added value to customers. Headquartered in Tokyo, Fujitsu Limited (TSE:6702) reported consolidated revenues of 4.6 trillion yen (US$47 billion) for the fiscal year ended March 31, 2009.
For more information, please see: http://www.fujitsu.com.
About Fujitsu Computer Products of America, Inc.
Fujitsu Computer Products of America, Inc. is an established leader in the Document Imaging industry, delivering innovative scanning solutions and services that enable our customers to solve critical business productivity issues and streamline operations. We provide cutting-edge document capture solutions for business and personal environments, backed by a comprehensive portfolio of service and support programs. For more information about Fujitsu Document Imaging solutions and services, visit http://us.fujitsu.com/fcpa or call us at 800-626-4686.
About Tech Data Corporation
Tech Data Corporation (NASDAQ GS: TECD) is one of the world's largest distributors of technology products from leading IT hardware and software producers. Tech Data serves more than 125,000 IT solution providers in over 100 countries. Every day, these value-added resellers depend on Tech Data to cost-effectively support the technology needs of end users, including small and medium businesses (SMB), large enterprises and government agencies. Ranked 102nd on the FORTUNE 500(R), Tech Data generated $24.1 billion in net sales for its fiscal year ended January 31, 2009.
To learn more, visit http://www.techdata.com.
# # #