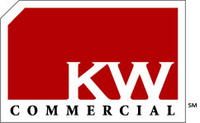 Rational Rent Relief: Landlords, Lenders and Tenants Must work Together
Scottsdale, AZ (Vocus) August 15, 2009
Tom Lackman, CPA (ret) and Colleen Canale, MBA, of Lackman Commercial Group welcome Buddy Norman, President of KW Commercial, to Phoenix. Mr. Norman will present his insights into the commercial real estate market, and outline KW's approach as it rolls out its commercial division. Mr. Norman's presentation will be from 1 pm to 3 pm and will be followed by a cocktail reception.
Lackman Commercial Group is Keller Williams' largest commercial team with offices in 10 locations in California and Arizona. They are expanding their unique cross office business model nationally, attracting mid-career real estate professionals with previous experience in finance, banking, construction, architecture, retail operations and manufacturing. For additional information, see http://www.lackmancommercialgroup.com. The Lackman Commercial Group has recently released a White Paper entitled "Rational Rent Relief: Landlords, Lenders and Tenants Must work Together" outlining the issues for all three stakeholders in today's distressed market. The White Paper can be downloaded at http://www.reduceyourrent.com.
The presentation will be held a the Double Tree Resort at 5401 N. Scottsdale Road, Scottsdale, AZ 85250
About LCG - Lackman Commercial Group and KW Commercial
LCG is based in Scottsdale, AZ and is a unit of Keller Williams Arizona Realty's Commercial Division. Tom Lackman, CPA (ret) and Colleen Canale MBA, formed the team in early 2007. LCG agents have experience in finance, accounting and taxation as well as in banking, architecture, construction, zoning, and law. Several agents specialize in foreclosure and bankruptcy situations. The company has 50 agents and completes commercial leasing and sale transactions across the US. LCG, through its http://www.ReduceYourRent.com program, works with tenants across the US to assist in evaluating and re-structuring commercial leases. They are currently opening offices in Oregon and California. For additional information see http://www.lackmancommercialgroup.com and For information on KW Commercial see http://www.kwcommercial.com.
###