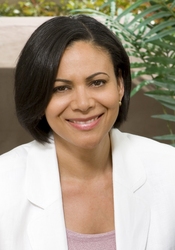 Organizing schoolwork and materials allows kids to organize their minds so they are better able to focus on their studies
Brea, Calif. (PRWEB) August 17, 2009
Avery Dennison Office Products today announced its relationship with organizational expert Jodie Watson, founder and president of Supreme Organization and the organization expert from TLC's "Real Simple. Real Life" television show. Watson shares her expertise in an effort to help kids prepare for back-to-school and stay organized for a more successful and productive year. Recently, Avery Dennison became the first and only school and office supply manufacturer to join Box Tops for Education® which helps parents and communities earn much-needed cash for schools.
"Organizing schoolwork and materials allows kids to organize their minds so they are better able to focus on their studies," says Watson. "It also helps children to be less stressed. When they know where their work is and are able to find what they need when they need it, they don't waste time and energy looking for lost or misplaced papers, and have more time to get their assignments done well and in a timely fashion."
Here are some of Watson's helpful hints to prepare for back-to-school and get organized for a successful year with Avery Dennison school and office supplies.

Color-code and label prominently. Use different color binders for each subject and label the front cover and spine. Include a name and contact number in case the binder gets lost or left at school.
Place a dry erase monthly calendar in the study area at home. Use dry erase markers to note days/times of classes, and when assignments or papers are due. Use different color markers for each class to easily differentiate them.
Create a desktop file system in your study area at home. Color-code file folders for each subject to match the color-coding system in the binders. Make file folder labels on the computer or using a permanent marker so each folder can be easily identified.
"More than 600 Avery brand products will carry Box Tops coupons, including labels, binders, dividers, highlighters, glue sticks and more," said Jeff deLeon, group product manager, Avery Dennison Office Products. "Students can get organized and ready for back-to-school while also earning cash for their schools by clipping and submitting the coupons." In the 2008-2009 school year alone, US schools earned a record-breaking $50.6 million through Box Tops for Education. The cash will be used to fund valuable programs, and purchase supplies, equipment, uniforms and more.
Specific Avery products participating in Box Tops for Education include Avery® Durable and Heavy Duty binders, Index Maker® dividers, Avery® sheet protectors, address and shipping labels, Hi-Liter® highlighters, Marks-A-Lot® dry erase and permanent markers, Avery® glue sticks, name badges, and T-shirt transfers. For more information, visit http://www.avery.com/btfe.
About Avery Dennison Office Products
Avery Dennison Office Products group markets products under the well-known Avery brand name and is one of the world's leading manufacturers of self-adhesive labels for laser and ink jet printers, labeling software, binders, sheet protectors, index and tab dividers and other office-, home- and school-related supplies. Avery Dennison Office Products, a business unit of Avery Dennison Corporation, is based in Brea, California.
For more information about Avery-brand products, consumers can visit the Avery Dennison Worldwide Office Products Web site at http://www.avery.com or call the Avery Dennison Consumer Service Center at 1-800-GO-AVERY (1-800-462-8379). Avery and all other Avery brands and product names are trademarks of Avery Dennison Corporation.
Box Tops for Education
America's schools have earned more than $300 million through Box Tops for Education since the program started in 1996. Thousands of schools have used that cash to purchase items such as computers, library books, art supplies and playground equipment. Schools can earn up to $80,000 per year, to spend on anything they choose, by clipping Box Tops coupons from hundreds of products, shopping online through the Box Tops Marketplace® and Reading RoomSM, and purchasing items from My Class EssentialsTM registries. To learn more about the program, visit http://www.btfe.com. Box Tops for Education is a registered trademark of General Mills, used under license.
# # #