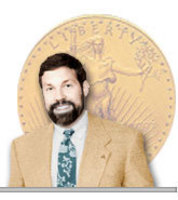 2009 Ultra-High Relief Saint-Gaudens Double Eagle.
Beaumont, TX (Vocus) August 15, 2009
The 2009 American Numismatic Association's World's Fair of Money convention was held in Los Angeles, California August 5-9, 2009. Excited coin aficionados from the young to the elderly greeted the leading national and international coin collectors, companies, writers, editors and publishers. The convention floor was a melting pot of attendees consisting of local Angelenos and visitors from distant places like Beaumont, Texas who were treated to exhibits by national and international mints as well as the United States Bureau of Engraving and Printing. The Los Angeles destination also provided convention goers a chance to explore the city's many tourist attractions which 1st on the list for most true blooded Americans is the tour at Universal Studios.
The Numismatic Literary Guild held its awards presentation in the Golden State Ballroom located in the Wilshire Grand Hotel on the evening of August 6, 2009. The NLG is the leading American organization for writers, editors and publishers who expound on subjects regarding coins, paper money, medals, and bullion. They even examine and discuss matters such as coin scams, coin frauds, coin lawsuits, coin lawyers and other related coin issues. The event was well attended and tickets to reserve entrance sold briskly. The pre-award entertainment was met with applause and universal approval by the event's attendees.
The 2009 NLG awards ceremony became a personal best for Beaumont, Texas numismatist Mike Fuljenz, a respected coin author for over 25 years who garnered three 1st place awards. Mr. Fuljenz received the Best Dealer Publication Award for the third time in the past six years (2004, 2008 and 2009). Mike also received the Best Website Articles Award for the second time in his career (2002 and 2009) for "2009 Ultra-High Relief Saint-Gaudens Double Eagle." Mike Fuljenz also received the Best Television Report for an episode aired on Fox 4 KBTV's King of the Road Show. This was his eighth Best TV Report Award since 1992 and six of those were for appearances in prime time on CNBC.
With the addition of these 3 NLG awards, this brings Mr. Fuljenz total to 29 NLG awards in seven different categories since his first Best Magazine Column Award in 1986 for the American Numismatic Association's magazine. His accomplishments in the numismatic area are a first, for his hometown of Beaumont, Texas and a truly distinguished achievement even for the broader American numismatic field.
NLG
The Numismatic Literary Guild is an organization for authors of numismatic books; publishers and editors of recognized numismatic periodicals or club publications in the numismatic field; staff writers or columnists of such periodicals; writers whose work has been published in such periodicals or club journals; published research numismatists; auction catalogers; curators of recognized numismatic museums; and others deemed worthy by the NLG Membership Committee. For more information visit the NLG website at http://www.numismaticliteraryguild.org
Mike Fuljenz:
Mike Fuljenz of Beaumont, TX is a skilled numismatist, award-winning author and television reporter who is universally recognized on the business aspect of rare gold coins and bullion.
# # #