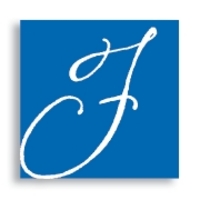 Austin, Texas (Vocus) August 20, 2009
Darlene Fiske, Owner of The Fiske Group: Public Relations and Marketing Strategies in Austin, Texas, has developed a new online college course tailored toward business owners, hotel and spa operators, travel professionals and marketing minded individuals titled
Public Relations for the Hospitality Industry for the prestigious University of California Irvine's Online Extension Program.
The course will address the ever-evolving landscape of the public relations field and provide tools and techniques to get businesses front and center in the minds of the media and consumer alike. The elective course is part of the university's Spa & Hospitality Certificate program and enrollment is currently open for the fall semester, which begins on October 5 and runs through November 15, 2009. Students from around the country and the world are encouraged to enroll, as the classes are asynchronous – meaning they can be accomplished from anywhere at anytime as long as the student has access to a computer.
Fiske has worked in the hospitality industry for more than fourteen years, ten of them spent at Lake Austin Spa Resort, America's number one rated destination spa as the Director of Sales and Marketing. In 2006, she started her own public relations and marketing company and continues to work with Lake Austin Spa Resort, Mohonk Mountain House and other prestigious brands. She has participated on the marketing and technology task forces for the International Spa Association and her writing has been published in several spa trade publications.
About The Fiske Group:
The Fiske Group: Public Relations and Marketing Strategies is an award-winning boutique public relations and marketing firm specializing in results-driven campaigns for luxury goods in a variety of industries including lifestyle, spa and travel. Services include strategic planning and implementation of targeted public relations campaigns; marketing and social media consulting; conducting product launches and openings; writing and editing services; managing special events, and developing creative promotions. For more information on The Fiske Group, call (512) 331-7755 or visit the web site.
About UC Irvine Extension: As the continuing education arm of UCI, UC Irvine Extension is dedicated to providing a university-level learning experience for students, offering thousands of exciting courses and programs to local, regional, and global constituencies via online curriculum as well as through on campus classes. UC Irvine Extension offers a rich array of academic and community programs to support a diverse audience, from a wide selection of academic programs to numerous campus activities. For more information, please visit http://www.extension.uci.edu.
About the University of California, Irvine: The University of California, Irvine is a top-ranked university dedicated to research, scholarship and community service. Founded in 1965, UCI is among the fastest-growing University of California campuses, with more than 27,000 undergraduate and graduate students and about 1,400 faculty members. The second-largest employer in dynamic Orange County, UCI contributes an annual economic impact of $3.3 billion. For more UCI news, visit http://www.today.uci.edu.
###