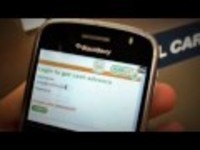 When you're trying to do something cutting edge, there's a slight risk that things can go wrong. Unfortunately for us things went wrong enough to warrant the decision to stop applications for a few days
Southport, QLD (PRWEB) August 18, 2009
Cash Doctors, Australia's leading online payday loans company, launched their new RUSH247 mobile phone platform plus $2 loans for first time clients last month after much lead-up and hype. The launch, however, met with unforeseen technical dramas, due to instant high demand from consumers.
Company Co-Founder Greg Ellis said, "There's nothing worse than talking it up and not delivering. We were guilty of it recently...we rushed to get new technology released for our clients and it went wrong first off."
"We were super keen to get our new $2 online payday loan offer and our revolutionary instant loans product, RUSH247, released for our clients. We also made some big changes to our internal system to help make things even faster and improve our online payday loan service more."
He said things started to go wrong after instant demand for the new products affected technical systems at the Gold Coast Cash Doctors headquarters. The glitches resulted in Cash Doctors payday loans processing staff not being able to use the normally seamless online loans system.
CEO Nick Auchincloss, made the difficult decision to 'call time out' for a period of three days after it was obvious the new system wasn't coping with the demand. Existing and new clients were unable to apply for online payday loans during this time.
"When you're trying to do something cutting edge, there's a slight risk that things can go wrong. Unfortunately for us things went wrong enough to warrant the decision to stop applications for a few days," concluded Mr Ellis.
The new system and products are now working well.
A technical explanation and further elaboration can be found on the Cash Doctors website blog.
For more information on the new online payday loan products that were launched refer to these links.
Instant payday loans
Cheap payday loans
Cash Doctors is an innovative online payday loans lender, pioneering the way in convenient and responsible short term online loans. Now Australia's largest online short term lender, it was founded in November 2005 by Greg Ellis and Sean Teahan - two young guys who know what it's like to need a quick cash injection.
###