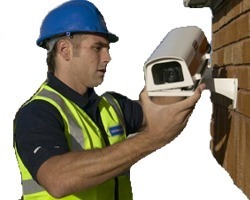 Melville, NY (PRWEB) August 18, 2009
SpyTown.com has created an Installer Referral Program. Installers Registered will receive leads in their area. Response has been overwhelming. In the first week alone over 150 dealers have signed up from all across the country.
Installer Referral Program
To show our continued support to the Installer / Dealer community, as well as providing our customers an additional value , SpyTown has created an "Installer Referral Program". Here is how it works:
For Customers Requiring Installation Services:
Unsure who to contact to do an installation in your home or business? SpyTown wants to help you. They have compiled a directory of certified installers from all over country who want to bid on your project. From CCTV Security Systems to Burglar Alarm Systems, they have found the companies that can save you money & give you piece of mind. Just call their Sales Department at 866-779-8696 and they will match you up with the best installation company for you.
For Installers / Dealers that provide the Installation Services:
Spytown does not provide any installation services, they only sell and support the products they sell online. They do however receive many calls asking for installation to be done. They have created this program so that dealers that are registered can receive these "leads" from them to provide the installation services. Simply download the application form on Spytown.com , once approved you will be entered in their database and any customer that calls from your area that requires installation will be referred to you.
About SpyTown.com
SpyTown is a leading international CCTV Master Stocking Distributor that sells CCTV surveillance systems, fire alarm, burglar alarm, and other Security solutions throughout the world. With more than 20 years in the industry, SpyTown provides these products and solutions to the consumer market as well as to Government, Commercial, Education, Healthcare and many other industries.
Spytown's website is at http://www.SpyTown.com
For all inquiries, please contact:
Larry Haimson, President
1227 Walt Whitman Road
Melville , NY 11747
866-779-8696 -Phone
718-709-0501 - Fax
###