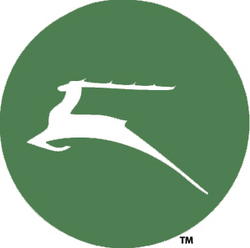 Monterey, CA (PRWEB) August 18, 2009
Two-hundred youth from Central and Northern California have just graduated from a historic leadership development program for youth.
Thirty-two teenage youth leaders from Central and Northern California are continuing a 50-year tradition of community service when they graduated their 20,000th youth participant on August 8 at Camp Tamarancho in Marin County.
For the first time in their 51 year history, the youth leaders planned and produced two week-long summer camps, attracting international participants from France and Taiwan. Youth organizations from Los Angeles and Santa Barbara also sent participants.
Members of the all-volunteer White Stag program offer youth a hands-on, outdoors experience in leadership development every summer. The program's goals include leadership development, physical fitness, home and community involvement, and citizenship training.
The White Stag Leadership Development Program, sponsored by a non-profit volunteer board, assists schools and youth organizations by offering an ongoing, hands-on youth leadership development program for youth age 10½ to 17 from all across California. The White Stag youth and adults work year-round to design and develop two week-long leadership summer camps for over 200 youth. They spent more than 26,000 hours preparing for and providing leadership to the summer camp programs for other youth this year.
The first is located at Camp Lindblad in the Santa Cruz Mountains, and the second at Rancho Alegre, a camp near Santa Barbara. Run entirely by volunteers, the summer camp is available to all youth 10 ½ to 17 years old.
Twice a year, the youth and adults take time out from their service to assist with the Big Sur Marathon at the aid stations, awards, food tents, and start and finish lines. The White Stag youth and adults contribute more than 4,000 hours to Big Sur Marathon events each year.
About White Stag Leadership Development: Organized on the Monterey Peninsula in 1958, the non-profit White Stag Leadership Development Academy has provided leadership development experiences to 20,000 youth since its founding. The National Council of the Boy Scouts of America adapted the leadership skills taught by the White Stag program and incorporated them into both its official adult leader Wood Badge program and its youth junior leader training program.
For more information, see http://www.whitestag.org.
###