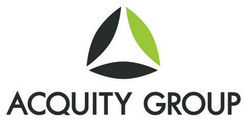 An end-to-end solution is very important to EILEEN FISHER
Chicago, IL (PRWEB) August 18, 2009
Acquity Group, a leading services firm focusing on the digital channel, today announced that it will be a key partner in transforming the online customer experience for EILEEN FISHER, Inc.
As a designer apparel company with 47 company-owned retail stores and accounts at all major department stores, EILEEN FISHER seeks to improve its online brand appeal with an enhanced web presence. The goal is to increase online sales and improve the customer experience, while augmenting the internal back-end systems for multi-channel integration capabilities and better efficiencies in content management.
After a thorough process spent defining the digital requirements with Acquity Group, EILEEN FISHER selected Escalate Retail's enterprise-class software. Acquity Group will implement the solution, which spans from front-end and contact center, to order management and fulfillment, as well as hosting and maintaining the platform through its Commerce OnDemand® Managed Services Group.
EILEEN FISHER's selection of Acquity Group to provide managed services will eliminate the company's need for additional investments in infrastructure, technology and support staff.
The new solution will drive significant efficiencies in site management, merchandising, customer service and order fulfillment as compared to the current platform. In addition, the integration with E4X will facilitate international eCommerce, a strategic initiative for EILEEN FISHER.
"An end-to-end solution is very important to EILEEN FISHER," said Mark Rein, Director at Acquity Group. "With this latest release from Escalate Retail, we eliminate the need for custom interfaces between the front-end commerce system and the back-end order management and fulfillment system. Serious integration work is typically required with other solutions currently on the market, but this comes pre-integrated. It significantly accelerates time-to-market, while reducing costs for implementation and ongoing maintenance."
A key feature of the solution, only available from Acquity Group, is the Visual Merchandising module developed to extend the Escalate Retail platform. This module provides key eCommerce merchandising capabilities, such as the ability to arrange products on a page with drag-and-drop tools. In addition, critical product information like price and inventory data is available to support placement decisions.
"Our goal is to provide an exceptional and seamless experience for our customers," said Lauren Croke, Director of Web and E-Commerce, EILEEN FISHER. "In this regard, we sought to emphasize many of the core attributes of our brand and retail stores to incrementally expand our online presence. Acquity Group is helping us to better adapt our website for our customers, while at the same time focusing on the best way for our team to manage the implemented platform changes. They are an ideal partner because they have taken the time to learn about our culture, our company, our customers, our brand and business goals, and developed a solution to meet our objectives in each of these respective areas."
Acquity Group continues to deliver eCommerce and content management solutions for some of the nation's top brands, including Tommy Bahama and Saks Fifth Avenue. For more information on how Acquity Group helped transform other leading brands, visit http://www.acquitygroup.com/case-studies/.
About EILEEN FISHER:
EILEEN FISHER designs simple clothes that work together, across the seasons and across the years. With pure shapes and fine fabrics, they create sophistication, comfort - and style that lasts. Founded in 1984, the company reported overall sales of $273 million in 2008. The collection is sold by major retailers and specialty stores across the U.S. and Canada as well as in 47 company-owned stores and online at http://www.eileenfisher.com. Based in Irvington, N.Y., the company operates showrooms in New York City, Los Angeles, Chicago, Dallas and Atlanta. For more information, please visit http://www.eileenfisher.com.
About Acquity Group:
Acquity Group delivers award-winning, tailored solutions to elevate brands and businesses by maximizing the digital channel. Acquity Group's innovative strategy, marketing & design, IT planning, and commerce & content services are the cornerstone of effective digital communication for today's leading brands. Acquity Group is headquartered in Chicago and has offices in Irvine, CA; Los Angeles, CA; Overland Park, KS; Scottsdale, AZ; and Dallas, TX. To define a unique perspective for your business, contact Acquity Group at http://www.acquitygroup.com.
###