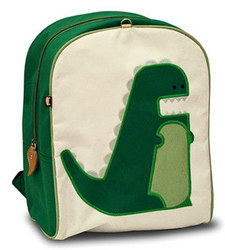 Whether kids are going to school for the first time or just entering the next level, it can be a busy and stressful time for the family
New York, NY (PRWEB) August 18, 2009
With the first day of school coming up, Parents.com is featuring everything on parents' back to school check lists. The website includes ideas about how not to have the jitters when getting ready for school on the first day, solutions for managing morning madness, lists of must-have supplies for the first day and many more helpful back to school tips.
"Whether kids are going to school for the first time or just entering the next level, it can be a busy and stressful time for the family," said Melissa Inman, executive editor of Parents.com. "On Parents.com, we've assembled what we hope is all the reassuring information parents need to keep kids organized, safe and happy as they start the new school year."
Parents.com features a slideshow of healthy school lunches with ideas for simple and quick packable lunches. The photos show a number of well-balanced lunches with protein, fruit, vegetables and treats. There are a lot of clever ideas for making healthy school lunches look interesting, including a fish-shaped tuna sandwich; ham, turkey and cheese rolled up and sliced to make a pretzel kabob; and mini whole wheat pita pockets filled with lots of protein.
Purchasing the best backpacks for kids can be quite challenging. Parents.com has suggestions for the best backpacks by age, starting with preschool when the little kids need a small bag with room for lunch, odds and ends, and probably a favorite stuffed animal. The best backpack information goes all the way up to high school when teens need a big bag with room for heavy books, binders, big lunches, and all the odds and ends they accumulate during the day.
Among the other back to school tips on Parents.com are School Countdown, a timeline for getting ready for the big first day; experts' tips for dealing with separation anxiety; school immunization requirements; and tips for eliminating the struggle of getting your kids to do homework.
To get more back to school tips and the latest Parents magazine information, Parents.com invites parents to follow them on Twitter@parentsmagazine.
About Parents.com
Parents.com (http://www.parents.com/) is the premier parenthood site on the Web, and the interactive companion to Parents magazine, Family Circle magazine, and American Baby magazine. With its stable of easy-to-use, helpful tools like the baby name finder, the growing belly tool, the activity finder, and the birthday party planning tool, Parents.com serves moms and dads, providing everything every parent needs to raise happy, healthy families from crib to college -- how, when and where they need it.
###