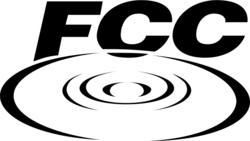 San Francisco, CA (PRWEB) August 20, 2009
A new web site UniteWith.us was recently formed with the intent of following a lawsuit filed against the FEC that concerns satellite providers Direct TV and Dish Network (Case No. 09-15562 in the United States Court of Appeals for the Ninth Circuit against the FEC). The action allegedly contends Direct TV and the Dish Network broke important federal statute by not informing the public of the true identity of particular advertisers.
The lawsuit contends that it is the responsibility of the commercial broadcast stations to verify candidate qualifications. It is alleged that in the most important 2008 election contest candidate validation did not happen. Federal Communications Commission Rules Title 47 Code of Federal Regulations §73.1940 Legally qualified candidates for public office at issue in the Eastern District of California Case No. 1:08-CV-01538 first presented to the district court in October 2008.
Which did draw the court's attention to § 25.701 of Title 47 Code of Federal Regulations Public interest obligations. Where (b) Political broadcasting requirements (4) (iv) Burden of proof. A candidate requesting equal opportunities of DBS providers or complaining of noncompliance to the Commission shall have the burden of proving that he or she and his or her opponent are legally qualified candidates for the same public office.
http://unitewith.us/En-Banc.html
###