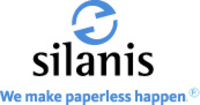 When transactions are executed using the traditional pen, paper and courier method, our customers lose control of both the documents and the process
Montreal, QC (PRWEB) August 20, 2009
Silanis Technology (LSE:SNS), the leader in electronic signatures, today released version 3.1 of the ApproveIt Web Server - its next-generation, e-signature process management solution. Version 3.1 now provides organizations in financial services, insurance and government with the ability to fully manage the electronic execution of business transactions. Whether at a branch, in the field, in the call center or over the web, this new version of the solution gives organizations unprecedented control and visibility of live electronic transactions at all times.
New to the solution is the E-Transaction Control Center, a fully customizable and role-based dashboard that enables sales and customer service personnel to monitor and manage transactions being executed electronically by the Silanis solution. The status of any pending customer transaction can be viewed from the control center, enabling users to spot problems or delays with transactions. Personnel can then initiate corrective action immediately from within the dashboard to prevent errors and reduce cycle times, costs and risks.
"When transactions are executed using the traditional pen, paper and courier method, our customers lose control of both the documents and the process," said Tommy Petrogiannis, President of Silanis Technology. "When they are executed electronically with ApproveIt Web Server, they regain full control of their transactions. This helps to eliminate errors, exceptions and compliance issues and reduce operational costs and risks. It also helps to increase customer satisfaction because transactions are executed correctly and efficiently the first time around."
The E-Transaction Control Center can be set up for any type of business transaction and channel. Sales or service personnel can view all stages of customer transactions that they are responsible for - from the moment customers are invited to participate in an electronic transaction and are authenticated, to when disclosures are delivered, contracts are signed, and supporting documents and data are supplied by customers. Personnel can also easily update a live transaction's documents or signers to reflect changes in customer information, required products or services, or other aspects of the transaction.
Also new to version 3.1 of ApproveIt Web Server is the LCD Tablet Navigator module for use in a point-of-sale configuration with an LCD Signature capture tablet. In addition to capturing signatures, the module allows customers to interact with documents to be viewed and signed through customizable buttons, text prompts and images presented in the LCD tablet. This makes the navigation process much simpler and faster for the signers and frees sales or customer service personnel to focus on managing and closing the customer transaction faster and more accurately.
"ApproveIt Web Server is especially beneficial for orchestrating transactions in complex environments involving multiple parties, processes and documents, and reducing loss of customers, operational costs and compliance risks due to incorrect or incomplete documents and procedures," added Petrogiannis.
As a next-generation, e-signature process management solution, ApproveIt Web Server goes beyond simple e-signing to bring together all of the data, documents, people, activities, events, notifications, systems and services needed to execute e-transactions from start to finish in a timely manner and in accordance with business, legal and regulatory requirements.
To view a demonstration of ApproveIt Web Server, visit: http://www.silanis.com/support/download-a-demo/approveit-web-server-demo.html
What you will learn from the demo:

How ApproveIt Web Server executes transactions electronically across point-of-sale, call center and web channels, while ensuring high user adoption.
How ApproveIt Web Server handles the complexities of bringing transactions online, while mitigating risk and enforcing business, legal and regulatory requirements.
How ApproveIt Web Server records, secures and reproduces stronger evidence than is possible with paper.
To view the demo, please visit: http://www.silanis.com/support/download-a-demo/approveit-web-server-demo.html
About ApproveIt Web Server
ApproveIt® Web Server is an enterprise-class E-Signature Process Management solution that transforms any paper-based process to an all-electronic, web-based e-transaction. The features and functionality reflect feedback from real-world deployments across insurance, financial services and government mission-critical applications. ApproveIt Web Server is a response to evolving market demands for a more comprehensive e-signature offering that addresses the complexity of compliance-driven business transactions. It was designed to provide maximum flexibility, scalability and auditabilty, leading to greater adoption, easier implementation, and decreased risk.
About Silanis
Silanis Technology is the leading provider of e-signature process management solutions. The world's leading insurance and financial services companies, major government agencies, integrators and service providers depend on Silanis to accelerate business transactions and reduce costs while improving compliance with legal and regulatory requirements. The company's electronic signature platform, ApproveIt®, is an enterprise-class e-signature process management solution that transforms paper-based business transactions to all-electronic, web-based processes for e-commerce and e-government. Visit us on the web at http://www.silanis.com
###