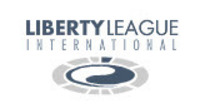 Scottsdale, AZ (PRWEB) August 19, 2009
Liberty League International, LLC, a global leader in personal development and income growth opportunities, is pleased to announce successful outcomes in three legal actions. The actions included two federal lawsuits in the District of Arizona, No. 09-CV-01263-GMS (Liberty League International, LLC. v. Jennifer M. Lawlor et al.), and No. 09-CV-01261-FJM (Liberty League International, LLC. v. Tina Fields) as well as an arbitration proceeding before the National Arbitration Forum, No. FA0906001268268, in regard to the domain name libertyleague.us.
In each lawsuit, Liberty League International claimed that the defendants wrongfully infringed the trademark LIBERTY LEAGUE INTERNATIONAL by cyberstuffing trademarks into the defendant's web pages to divert traffic away from Liberty League. In the arbitration proceeding, Liberty League claimed cyber squatting for the wrongful registration of the domain name libertyleague.us with a bad faith intent to sell the domain. In both lawsuits the defendants agreed to settlement offers admitting liability and resulting in permanent injunctions against the defendants. In the arbitration, preceding a neutral arbitrator found for Liberty League ordering the domain name be transferred as requested.
In initiating and successfully completing these legal actions, Liberty League established a firm stance against cybersquatting, cyberstuffing, and trademark infringement generally. Typically, cybersquatters register Internet domain names (such as http://www.libertyleague.us and http://www.theleaguereview.com) containing not only widely recognized trademarked names and brands but also confusing variations of them. Cyberstuffers include trademarks into web pages to direct traffic away from the rightful owners of the trademarks.
These practices mislead unsuspecting customers to websites at which the infringers illegally profit from the infringement either through online ad networks or through sales of competing services. In some cases, once the potential customer has been misdirected to the infringing website, she is greeted with screens filled with pay-per-click advertisements, which generate revenue for the registered domain owner, but not the trademark owner. In other cases, the infringing website portrays itself as an unbiased comparative website, but then promotes a competing product, oftentimes by presenting false and/or misleading information about the trademark owner.
"These sites confuse visitors who are trying to engage with or learn about our company. This can negatively affect our corporate brand and reputation, impair the end-users' experience, and steal our legitimate business," said Shane Krider, co-founder of Liberty League. "With every illegitimate ad hyperlink clicked, a registrant or ad network harvests cash at the trademark owner's expense, while derailing legitimate efforts by customers who wish to better their lives."
Liberty League is also investigating other violations of its intellectual property in cyberspace, and is preparing to take legal action. "We hope that our stance and activity on this issue will motivate the many other infringers to stop abusing our trademark rights, and to begin implementing business practices with integrity," Krider said.
About Liberty League International
Liberty League International offers individuals and families the Beyond Freedom course based on the premise of creating a lifestyle by design through wealth, happiness, security and free enterprise. Liberty League International is committed to helping people reach financial freedom and independence, leading the way to a superior lifestyle with financial strength and reassurance. Its website is http://www.libertyleague.com. Find out more about their community at Beyond Freedom http://www.beyondfreedom.com and their conferences at Liberty League Conference http://www.libertyleagueconference.com.
Contact
Nadine Boisnier
Liberty League International
480-636-7400
###