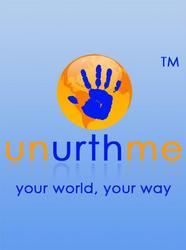 Los Angeles, CA (PRWEB) August 20, 2009
Search engine, social bookmarking and social networking upstart Unurthme has announced the immediate availability of its new Twitter search and bookmarking service.
Using the new feature, Unurthme users will be able to easily search for recent posts to Twitter, but searching is only the beginning.
By taking advantage of the company's existing social bookmarking infrastructure, Unurthme users will also be able to save Tweets to their Unurthme profile, so that they can access them again at any time from any computer with an Internet connection.
"We're very excited to be able to offer this service to our users," comments Unurthme Co-Founder / CTO Dan Giulvezan. "The ability to search Twitter isn't a new one, but making it this accessible and this easy to use is. Other search sites use more of a search and forget model of interacting with their users. Unurthme gives its users a new value proposition, search and save the links you like and never lose track of them again."
"The old way of doing this is to simply bookmark it in your web browser, but that's just not realistic anymore. Unless you only have one computer and never go anywhere, you really need something better and that's what Unurthme works very hard to deliver."
In a truly David versus Goliath story, Dan Giulvezan and Unurthme Co-Founder / CEO Ryan Hardy are attempting to move forward an industry that has largely grown "boring and hasn't really changed much in years."
"Armed with a few computers and an idea, we decided to have a go at creating something new, and what we've come up with is Unurthme. We are literally two guys trying to change how the world sees search."
For more information about Unurthme, visit http://www.unurthme.com.
###