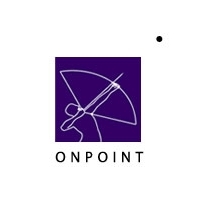 We're delighted to add Learning Motion's catalog to our CellCast Mobile Library
Savannah, GA (PRWEB) August 20, 2009
OnPoint Digital, Inc., a leading online and mobile solutions provider, today announced a partnership for distribution of Channel Content Ltd's Learning Motion products via OnPoint's CellCast Mobile Library. Learning Motion is a library of business skills training courses made up of short, topic-specific video clips that can be delivered on any device to support tutor-led and self-paced learning. Using OnPoint's CellCast Mobile Library, Learning Motion can now be delivered and viewed on a comprehensive array of smartphone devices.
"We're delighted to add Learning Motion's catalog to our CellCast Mobile Library," said Katherine Guest, OnPoint Digital's Chief Marketing Officer. "Its quality content and format is ideal for delivery to mobile devices, while its scenario-based approach delivers high levels of learner engagement."
Learning Motion's titles are designed to improve workers' knowledge and job performance. Current modular courses cover areas such as Sales, Communications, Presentations and Influencing Skills, Preparing and Managing Effective Meetings, and Delivering Effective Feedback. Further courses are in development.
"We are excited to extend delivery of our Learning Motion business skills content using OnPoint's CellCast Mobile Library," said Dermot Rogers, Chief Executive of Channel Content. "This responds to a growing demand for truly engaging learning that can be delivered wherever and whenever required to field-based and mobile personnel using today's smartphones."
The CellCast Mobile Library's intuitive web 2.0 interface makes it easy to find, preview and purchase content online, create individual playlists, and sync content selections down to supported smartphones including RIM BlackBerry® wireless handhelds, Apple iPhones® and Apple iPod touch® media players, and Windows Mobile® smartphones. Users simply browse the list of content categories or search by keyword, author or collection. Detailed summaries are available for each title and include a 30-second preview. All content purchases are facilitated via an integrated e-commerce application. Subscribers receive purchase confirmation along with their login credentials and setup instructions via email and can access the titles immediately.
"We proved the effectiveness of video-based mobile learning with custom projects over two years ago. Now with Learning Motion and OnPoint's CellCast library, training organizations can purchase ready-to-use learning content for immediate deployment," added Rogers.
About OnPoint Digital, Inc.:
OnPoint Digital, Inc. is an e-learning and mobile solutions provider dedicated to the development of powerful yet affordably priced online learning and performance management tools for middle market and enterprise customers. OnPoint offers a full-featured LMS/LCMS software suite, enabling the creation and management of rich-media courseware, online assessments, appraisals, skills tracking and detailed reporting, plus numerous optional modules such as integrated document management, e-commerce, and portal/intranet offerings.
OnPoint's innovative and award-winning CellCast Solution allows companies to easily create, deliver and track mobile content and assessments directly to users' mobile phones. The software delivers 1 and 2-way messaging and podcasts to any standard cellphone. For more advanced smartphones, the solution also enables the delivery of mobile web content, text and PDF files, videos/podcasts, and animated PowerPoint content. Supported smartphone devices include BlackBerry Wireless Handhelds, Apple iPhones, and Windows Mobile devices. Content can be accessed "over-the-air" or automatically synced to the preferred mobile device.
Perfect for just-in-time training, learning reinforcement, surveys, and marketing updates-OnPoint's CellCast Solution helps organizations leverage their investment in cell phones and monthly plans by better utilizing an employee's time while mobile and by making the knowledge they need available where and when they need it most.
For additional information: http://www.onpointdigital.com, or http://www.mlearning.com. Visit the CellCast Mobile Library at http://www.opmobile.com.
About Channel Content:
Channel Content specializes in developing and applying rich media content and social media models to meet learning and communications needs. Learning Motion is a Channel Content product. Learning Motion video-based courses are created for optimal deployment online and on mobile devices. Learning Motion courses are also supported by assessments and learning management software.
For more information contact info (at) channelcontent.com or +1-781-685-4777.
http://www.channelcontent.com and http://www.learningmotion.com
The BlackBerry and RIM families of related marks, images and symbols are the exclusive properties and trademarks of Research In Motion Limited.
Apple, the Apple logo, Mac, Mac OS, Macintosh, iPod and iPhone are trademarks of Apple.
Other company and product names may be trademarks of their respective owners.
###