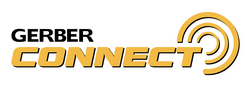 We are confident that this offering will add to Gerber Service's long standing reputation as the industry leading service provider, GERBERconnect will allow us to support our customers with a more proactive and predictive approach
Tolland, Conn., USA (Vocus) August 20, 2009
Gerber Technology, a business unit of Gerber Scientific, Inc. (NYSE: GRB), and the world leader in automated CAD/CAM and PLM solutions for the apparel and flexible materials industry, has announced the launch of GERBERconnect remote service solution. After thorough and successful Beta testing at 11 companies across 8 countries, Gerber Technology is ready to release GERBERconnect to the marketplace.
GERBERconnect acts as part of the next generation service delivery model for Gerber Technology and will provide real-time system diagnostics for more efficient service and support. The solution enables the equipment to "call home" when a potential error is sensed. Gerber Service Professionals can then remotely and securely access a customer's system for further proactive fault detection and troubleshooting. Through GERBERconnect, Gerber Technology aims to reduce truck rolls by resolving issues remotely, ensure first-time fixes when an on-site visit is required, regionalize and reduce overall inventory levels - while still ensuring next-day part delivery.
"We are confident that this offering will add to Gerber Service's long standing reputation as the industry leading service provider, GERBERconnect will allow us to support our customers with a more proactive and predictive approach," said Mark Hessinger, Executive Director Worldwide Customer Service. "Our field service team supports a very large and globally dispersed customer base," states Hessinger, "GERBERconnect will allow us to extend the reach and expertise of our technicians to manufacturing facilities across the globe, providing faster and more accurate resolution to product issues."
Gerber Technology will initially roll out GERBERconnect to customers of their GERBERcutter XLc7000 and Z7 automated cutting machines. Additional roll outs to Gerber Technology's line of Hardware and Software products are planned.
For more information regarding the GERBERconnect intelligent remote service, visit: http://www.gerbertechnology.com/gerberconnect.htm or email us at gerberconnect(AT)gerberscientific.com.
About Gerber Technology
Gerber Technology (http://www.gerbertechnology.com), a business unit of $640 million corporation Gerber Scientific, Inc., develops and manufactures the world's leading brands of integrated software and hardware automation systems for the sewn products and flexible materials industries. These systems automate and significantly improve the efficiency of information management, product design and development, pre-production and production processes. The company offers specialized solutions to a variety of end-user markets including apparel, aerospace, transportation interiors, furniture, composites and industrial fabrics. Gerber Technology's world headquarters are located in Tolland, Connecticut, U.S.A. with regional offices, agents and distributors in more than 126 countries serving a total of over 22,000 customers through 16 Customer Solutions Centers on six continents. The company engineers and manufactures its products in various locations in the United States, Europe and Asia.
Established in 1968, Gerber Technology is one of four businesses of Gerber Scientific, Inc. (http://www.gerberscientific.com) of South Windsor, Connecticut, U.S.A., a corporation listed on the New York Stock Exchange under the "GRB" symbol.
# # #