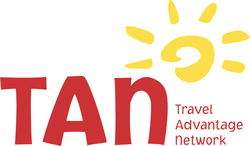 Millersville, MD (PRWEB) August 20, 2009
Travel Advantage Network, a wholesale priced vacation accommodations program, is reporting an unprecedented number of new clients and increased client travel despite the current economic hardships being faced by the US Travel industry. As reported by the Bureau of Economic Analysis, consumer spending on travel accommodations decreased by 18% in Q1 of 2009. On the flipside, CEO Brad Callahan has just reported that Travel Advantage Network has experienced a 5% increase in clients with a 12% increase in client travel since July 2008.
"When the economy was flush, some consumers steered away from the wholesale travel approach because they were perfectly fine to spend the extra money to get the name brand hotel or to have additional 'perks,' versus the back to basics approach of TAN 'clean, comfortable and convenient' units with kitchens and separate sleeping areas. These consumers are now coming to us in droves and embracing the budget approach," says Callahan.
Unlike some other wholesale priced vacation accommodation programs, TAN's budget-friendly travel approach does not equate to poor service or accommodations - the quality and value that Travel Advantage Network is able to provide to its clients is perhaps the main reason why this company has been so successful. Currently serving over 80,000 families nationwide, Travel Advantage Network is able to provide exciting yet affordable travel opportunities to clients; due to the company's extensive network of resort organizations, vacation property owners and real estate professionals.
In terms of travel destination offerings, clients of Travel Advantage Network enjoy access to vacation deals across all regions of the United States, Hawaii, Mexico and the Caribbean. Currently, the three most popular vacation destinations among TAN travelers are Florida's West Coast and the cities of Myrtle Beach and Hilton Head in South Carolina.
For information about Travel Advantage Network and affordable travel deals such as Hot Weeks and
Excess Inventory, please visit http://www.planwithtan.com/ .
About Travel Advantage Network
Since 1992, TAN, a wholesale priced vacation accommodations program, has helped families and individuals create lifelong vacation memories. TAN is the proud recipient of the Better Business Bureau of Maryland's prestigious Torch Award for exemplifying high business standards and professional integrity, as well as the Maryland Chamber of Commerce's Philanthropy in Business Award for outstanding and innovative commitment to local and national charities. TAN is a recipient of SmartCEO Magazine's 2008 and 2009 Future 50 Award, recognizing the fastest growing companies in the greater Baltimore area.
###