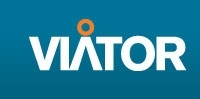 I've lived here all my life and I've never…
San Francisco, CA (PRWEB) August 20, 2009
The summer travel season may be winding down but with the right planning travelers can still make magical summer memories, whether traveling far or staying close to home. As part of the Viva la Viator summer series, the team at Viator.com, the leading resource for researching and booking more than 5,500 trip activities and experiences in 75 countries at the best prices, is focusing on seizing the moment with ideas that will help last minute travelers have incredible experiences wherever they go.
Just Book It - With thousands of tours and activities in countries across the globe, travelers planning a trip almost anywhere can make much more of their journey by spending just a few minutes online researching and planning their experiences before they go. Most of Viator's 5,000-plus destination activities require only 24-to-48 hours of advance booking - including adventures like hot-air balloon flights, dolphin swims, ATV desert safaris and Italian cooking classes. Even travelers who have waited until the eleventh hour to make their plans can still enjoy all the benefits of booking ahead like saving time in destination for exploration not planning, saving money with Viator's low price guarantee, and guaranteeing they will have the exact experience they want once they arrive. More than 100,000 traveler reviews and photos also help those who haven't decided what they want to experience make their decisions before they travel.
Skip the Line - Viator has a selection of Skip the Line experiences to help travelers enjoy every moment of their trip. This special access can save travelers as much as two hours at some of the most popular attractions and help them savor and enjoy every moment without the headaches (and sometimes sunburn) associated with waiting in long lines. For travelers trying to squeeze in one last adventure, Skip the Line activities help maximize the time spent experiencing a destination.
Italy offers a great selection of Skip the Line activities that include special access at St. Peter's Basilica, the Vatican Museums and the Colosseum in Rome, St. Marks Cathedral in Venice, and the Accademia and Uffizi Galleries in Florence. London features fast-track entry at major attractions including the London Eye and Buckingham and Kensington Palaces. If the Mona Lisa is on the "must-see" list for Paris, a Skip the Line tour at the Louvre may be the only way to get up close to that mysterious smile. The California Academy of Sciences in San Francisco features Skip the Line access to this popular Northern California attraction and New York City's iconic Empire State Building even lets lucky travelers who book ahead jump a few queues.
Sightseeing City Passes - Anyone who lives near a city often finds themselves saying "I've lived here all my life and I've never…" A late-August day (or two or three) is the perfect time to commit to exploring the city in your own back yard. An economical and time-saving solution is to purchase a Sightseeing City Pass. These specially priced passes include entrée into many of a particular city's most popular attractions at discounted rates, and often feature skip the line or other VIP privileges. Many Sightseeing City Passes also include discounts for local restaurants and shops creating even more value for the city explorer. Passes are available for destinations throughout North America, Australia and Europe - everywhere from Oahu to Vancouver to New York City; from Perth to Sydney; and from Barcelona to Helsinki.
Theme Parks - World's unto their own, theme parks are a one-stop-shop of excitement for the whole family and make for great last minute getaways (even if they're close to home) with rides, shows, shops and restaurants sure to excite travelers of all ages. Purchasing single or multi-day theme park passes in advance of arrival at the park can save travelers time and a great deal off of the regular purchase price, and often come with skip the line and other VIP perks. In addition to the major Florida Theme Parks and Southern California Theme Parks, Viator has a selection of passes for theme parks in more unexpected places like France, Spain and the Gold Coast of Australia.
Traveller of the Week
Each destination and theme featured during the Viva La Viator summer series will be represented by a "Traveler of the Week," chosen from Viator customers who have submitted traveler reviews and photos representing each week's feature. Visit the Viator Travel Blog for more information. For details on these Last Minute experiences or any of Viator's more than 5,500 tours and activities around the world including special summertime deals and discounts, visit Viator.com.
About Viator
Viator is the world's leading online resource for travel experiences, providing access to more than 5,500 tours, attractions and activities in 450-plus destinations in 75 countries. Viator - the Latin word for traveler - offers travelers a one-stop shop to plan, research and book trip activities with helpful resources like nearly 100,000 traveler reviews and photos, star ratings, suggested itineraries and the Viator Travel Blog. Viator's in-house travel experts have picked respected and trusted local operators to ensure a quality experience, value and service, all backed by Viator's low-price guarantee. Founded in 1995, Viator sells its products directly to consumers at http://www.viator.com and through its global network of more than 1,000 affiliates that include major hotel and airline companies, online travel agencies, city-specific sites and more. Through its collection of company operated and affiliated sites, Viator welcomes more than 2.5 million visitors per month. Viator is headquartered in San Francisco with regional offices in Sydney, London and Las Vegas.
###