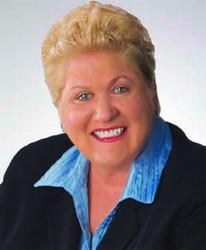 There are many opportunities to enhance a child's learning experience by getting to know their teacher
Delray Beach, FL (PRWEB) August 21, 2009
Many parents will attest that their children aren't the only ones who get anxious as the start of school draws closer. However, as children are most concerned with their dwindling summer vacation, parents often feel anxiety about whether their child has a teacher and classroom environment best suited to meet their educational needs.
"There are many opportunities to enhance a child's learning experience by getting to know their teacher," says Dr. Vicki Folds, Ed.D., vice president of education and professional development for Children of America Educational Childcare. "Establishing a strong parent-teacher relationship from the beginning helps to foster trust and respect and ensure learning continues beyond the classroom."
Dr. Folds recommends these easy tips for parents:
Plan to Attend
Attend any open house or informational event that is offered by the school. Make sure to read all handouts, brochures and handbooks offered by the school to become aware of vacation days, school policies and administrative contacts.
Ask Questions
Be prepared to ask your child's teacher questions during any meetings or back-to-school events regarding their personal goals and learning outcomes for the school year. Obtain an overview or guide for the year that outlines classroom requirements and homework.
Build References
Mingle with parents of students from a higher grade or educational level during a back-to-school event to get their perspective on the teacher your child is now assigned to. Experienced parents can offer tips and valuable information that can help your child's school year run smoothly.
Establish Communication
Establish a positive rapport with your child's teacher to build trust and confidence in their abilities. Regular conversations with your child's teacher will guarantee that you are not blindsided by any issues during the school year. Attend parent/teacher conferences for updates on your child's progress or request meetings with school personnel if an issue arises.
Pass it On
While relaying concerns and issues to teachers, principals and directors is crucial, it is also important to share positive results like good grades or creative methods. Don't forget to praise the teacher when you are pleased with your child's learning achievements.
"Maintaining a strong bond with a child's teacher is important, but it is also key for parents to communicate with their children about their classroom experiences throughout the school year. Children are quite insightful and will often share useful information that will help their parents and teachers create a personalized learning plan for educational success," adds Dr. Folds.
About Dr. Vicki Folds, Ed.D.
Dr. Vicki Folds is vice president of education and professional development for Children of America in Delray Beach, Fla. She is one of the nation's leading child development experts with 35 years of hands-on research and experience and several published childcare books including "Tray Tasking" and "Three Step Tray Tasking." Dr. Folds is currently on the National Association for the Education of Young Children's (NAEYC) Consulting Editors Panel and reviews articles for its Young Children Journal as well as future books for publication.
# # #