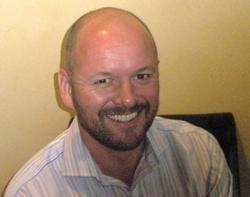 Not all buyers are created equal
San Francisco, CA (PRWEB) August 21, 2009
NationalBLS, the buyer listing service, announced the debut of their website located at http://www.NationalBLS.com. NationalBLS hosts a web-based platform where pre-approved home buyers and investors can anonymously post their home requirements, and discover eager sellers and unlisted properties.
By structuring the platform as a buyer focused listing service as opposed to a property listing service, NationalBLS has created a reverse exchange. Home buyers can be found by eager sellers who are currently in the market or on the cusp. The company, located in San Francisco, chose Alameda County as their test market and has been working with local area real estate brokers to prime their system.
"The seller no longer has to passively 'stand and sell' when they list their home on the market," said Duncan Logan, Founder and CEO of NationalBLS. "Through our platform, sellers can take control and proactively seek buyers looking for homes like theirs, and then make reverse offers to those buyers."
NationalBLS has created an open platform between pre-approved home buyers and investors, and sellers with homes on the market or those who are considering selling but are unsure of demand. By aggregating and publishing pre-approved buyer needs and wants, NationalBLS effectively shows sellers the market demand for their homes.
Buyers on the system are authenticated as approved for a mortgage by a loan officer, mortgage broker or real estate agent. Details about their approved-for mortgage are also entered into the system for further vetting. These details are not seen by the public rather are only viewed by real estate agents and mortgage officers who are members of the system.
"Not all buyers are created equal," said Gretchen Pearson, President of Windermere Services of Northern California and beta tester of the NationalBLS. "We previewed NationalBLS and immediately saw the benefit of being able to partition buyers by their loan type, down payment, ability to close quickly and other details that say 'I'm ready now'."
The system is oriented for real estate agents who can authenticate the claims of the buyers and help manage the negotiation process but is completely accessible to the public.
Prospective buyers register at NationalBLS.com for free and select a price range, city, property type, and other such details and other attributes they are looking for. This is all displayed on their anonymous buyer profile along with their budget, and is searchable on the website.
Real estate agents can enter buyer and seller profiles on NationalBLS.com and find new buyers on the platform that would have otherwise been hidden. Agents have additional functionality and access to the platform, including being able to view details unseen by individual buyers and sellers such as a buyer's offer history, advanced statistics, loan information and more.
Sellers and their real estate agents can search for these buyers by zip code and then filter the results by price range, bedrooms, and other criteria for free. They can then register basic information and a link to their property, and for a small fee, make offers to buyers whose requirements match those of their home.
"We think with our system we can create additional liquidity in the marketplace, which serves agents, sellers and buyers," concluded Logan.
About NationalBLS.com
NationalBLS, headquartered in San Francisco, is a listing service where pre-approved home buyers anonymously broadcast their requirements to the web. The platform creates a marketplace allowing buyers to discover the most eager sellers and unlisted properties. Sellers can take a proactive approach to initiate a sale rather than the traditional "stand and sell" method. This national platform increases transaction volume for the benefit of agents, brokers, buyers, and sellers. For more information visit http://www.nationalbls.com.
###