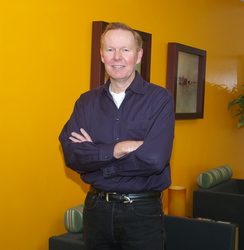 IPI constantly looks for ways in which to deliver high performance results to Fortune 1000 companies. Our exposure to those companies has introduced us to the best of the best, which is what David represents as a well-versed IT executive with an extraordinary track record of success
San Mateo, CA (PRWEB) August 22, 2009
IP International, Inc., (http://www.infoplusintl.com) has announced the appointment of David R. Ewing to the role of Chief Operations Officer. Ewing's responsibilities at IPI include oversight of professional services, business development, new client assessment programs, account management, and day-to-day operations of the consultancy.
As the former CIO of MOLI and E*Trade Financial, Ewing has provided technical and business counsel to organizations and businesses requiring technology assessments, business integration and enterprise project management as well as international expansion, cost-reduction management, social media and financial services. Ewing has also served as CEO of D.R. Ewing & Associates, Inc., and prior to that held senior level IT positions with Nellcor Puritan Bennett, Price Waterhouse and Charles Schwab and Co.
"IPI constantly looks for ways in which to deliver high performance results to Fortune 1000 companies. Our exposure to those companies has introduced us to the best of the best, which is what David represents as a well-versed IT executive with an extraordinary track record of success," said Margaret Schaninger, Founder, President and CEO of IPI. "David brings to IPI a network of executives and technologists in all segments of business. As an alpha executive with an ability to manage complex business issues while providing strategic technology counsel, our clients will greatly benefit from David's unique insight as we assist them with their technology and business challenges."
"IPI is already known for its excellence and its ability to offer innovative solutions to clients in all industries," said Ewing. "As a former client, I am very excited to be working with Margaret and the IPI team as we bring a laser focus to increase business collaboration and intelligence services, applications renewal and generally laying the foundation for the inevitable economic upturn."
Ewing's rich and diverse experience as a technologist includes leading the global expansion of E*TRADE Financial, providing technical guidance to Al Gore's technology consortium during the Clinton administration, and most recently, developing an innovative social media e-commerce platform. A few of Ewing's recent accomplishments include:

President and COO of CoVibe TECH, a division of Mainstream Holdings, where he oversaw the development of the social media/e-commerce platform and guided the infrastructure and global expansion for social networking company MOLI.
Chief Information Officer, Chief Technology Officer, and Corporate Senior Vice President, Systems at E*Trade Financial overseeing all corporate IT projects for more than four years.
Provided technical guidance and support for companies such as Union Bank of Switzerland and Well Fargo Bank.
A technology presenter and speaker for organizations such as the World Economic Forum, the Xinhua news agency in China, the Los Angeles Times and various Internet Industry Forums.
IP International Inc. (IPI) is a privately held IT consultancy that provides project management consulting, technology services and comprehensive business and technology capabilities across all industries and businesses. IPI creates solutions to enable Fortune 1000 companies to achieve their business goals and collaborates with clients to become high performers. IPI services cover the full IT solution lifecycle, from needs analysis and solution design through deployment, ongoing management and benefit analysis. For more than twenty years, IPI has been a trusted partner with clients including Cisco, Intuit, Lam Research and Apple by creating and implementing cost-cutting and increasingly robust IT solutions for companies in the high growth/expansion phase of their business. IPI, based in San Mateo, CA, can quickly assess and recommend a cohesive and comprehensive solution for any IT challenge based on its time-proven methodology involving program management, Web 2.0 systems development, unified communications, guided navigation, cost containment, security, enterprise and data center management or networking. For more information or inquiries, please contact:
Teri Owens at 650.403.7801 or visit the website at http://www.infoplusintl.com.
###