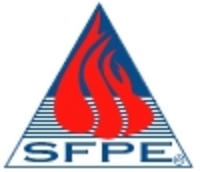 Although fire protection engineers play an important role in protecting society, they are still high demand
Bethesda, MD (Vocus) August 24, 2009
A nationwide survey conducted by Bethesda, MD-based Society for Fire Protection Engineers (SFPE) revealed that more Americans believe fire is the event that will most likely cause harm to them or their family when compared to lighting strikes, hurricanes, earthquakes and floods. Forty-five percent of the survey respondents selected fire.
At the same time, only 18 percent of the respondents said they worry about the dangers of fire more than once a year.
"As a nation, we face widespread misconceptions about fire safety, and that's worrisome," said Chris Jelenewicz, Engineering Program Manager at SFPE. "Everyone should recognize that thousands of people die each year in fires, and be aware that fire safety features in a building play a critical in protecting people, property and the environment from fire."
Americans are more likely to be harmed by fire when compared to natural disasters. For example, although natural disasters such as hurricanes and earthquakes are covered widely in the national news media, many more people die each year as a result of fire.
Each year in the United States there are over 1.5 million fires, many of which could be prevented. As a result, more than 3,000 people die and more than 17,000 are injured. Direct property loss due to fires is estimated to be over $10 billion. Additionally, more than 100 firefighters die in the line of duty.
Fire protection engineers devote their careers to protecting people, property and the environment from fire. They analyze how buildings are used, how fires start and grow, and how fires affect people and property. They use the latest technologies to design systems to control fires, alert people to danger, and provide means for escape. Fire protection engineers also work closely with other professionals, including engineers of other disciplines, architects, state and local building officials, and local fire departments to build fire safe communities.
"Although fire protection engineers play an important role in protecting society, they are still high demand," Jelenewicz added. "The number of available jobs far exceeds the supply."
The survey commissioned by the Society for Fire Protection Engineers and conducted in February, 2009 by Synovate, polled more than one thousand American adults. The findings have a margin of error of plus (+) or minus (-) three percent. More information about this survey can be found in the Media & Press section of the SFPE website at http://www.sfpe.org.
About Society of Fire Protection Engineers
Organized in 1950, the Society of Fire Protection Engineers (SFPE) is the professional organization that represents engineers engaged in fire protection worldwide. Through its membership of over 5,000 professionals and 67 national and international chapters, SFPE advances the science and practice of fire protection engineering while maintaining a high ethical standard. SFPE and its members serve to make the world a safer place by reducing the burden of unwanted fire through the application of science and technology. To become a member, go to http://www.sfpe.org .
###