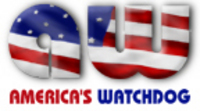 When another analyst was answering questions about auction rate securities in a conference call with retail brokers, his boss e-mailed a message ordering him to be
Washington, DC (PRWEB) August 25, 2009
The Wall Street Fraud Watchdog has been unyielding in its efforts to call attention to the $330 billion dollar con job, better known as auction rate securities. According to the group, "there is about $220 billion dollars of institutional investor money stuck in this flim flam job on the part of US banks, or investment bankers, and we think it high time state and federal regulators get off their butts, and recover the money for everyone, to include the institutional investors."
But aren't institutional investors exempt from recoveries because they either should have done their own due diligence, or they should have known better? According to the Wall Street Fraud Watchdog, "while we are not attorneys, nor are our views an attempt to practice law, how could an institutional investor do due diligence, when the US bank, or investment bankers were lying about the actual foundation, or strength of the auction rate securities market place? How is due diligence possible when everyone selling auction rate securities were lying through their teeth?" The group says, "fraud is fraud, in many cases the quote un quote institutional investor was a not for profit school, hospital, charity, and the banker, or investment banker put their clients in these toxic assets saying they were just like cash & completely safe." If you are a retail or institutional investor with money stuck in the auction rate securities mess, please feel free to contact the Wall Street Fraud Watchdog anytime at 866-714-6466, or contact the group via its web site at http://WallStreetFraudWatchdog.Com
According to the Wall Street Fraud Watchdog,"institutions and retail clients need to fight for their money. We have lost our faith in state, or federal regulators to do their mandated jobs, as evidenced by the fact that we are still having to these press releases 19 months after the initial auction rate securities market implosion, in February of 2008." The group says," we are more convinced than ever that because of the degree of the fraud, the carnage it has caused to the economy, and the damage done to both institutions, and individuals, the banks and investment bankers need to cough up the money now, and at the same time there needs to be criminal prosecutions for those who perpetrated this disaster." Institutional or retail auction rate securities investors can contact the wall Street Fraud Watchdog anytime at 866-714-6466, or contact the group at their web site at http://WallStreetfraudWatchdog.Com
So what does the Wall Street Fraud Watchdog mean when it talks about fraud, or lying with respect to US banks or investment bankers schemes related to auction rate securities?
On August 13th 2009, in an article seen on the Huffington Post, Dan Solin wrote describing Merrill Lynches role in the auction rate securities con job, in an article called Auction Rate Bonds Mess: To the Depths of Depravity and Beyond: "When another analyst was answering questions about auction rate securities in a conference call with retail brokers, his boss e-mailed a message ordering him to be "shut down" because he was not being positive enough.When the market showed clear signs of failing, Merrill Lynch was undeterred. In one particularly sickening e-mail, a Merrill Lynch executive brushed off the signs of market distress by cryptically noting "Gotta Move these microwave ovens!!"
And then there is Wells Fargo & their role in failing the transparency tests. when it came to alerting their clients as to the risks of auction rate securities as exposed by the California State Attorney General.
So what exactly does the Wells Fargo email exposed by the California Attorney Generals law suit say? (California VS Wells Fargo-Case #09-487641)
"An employee of Wells Fargo Bank's Trust Department prepared a document for trust officers entitled 'Fixed Income Update: Failed Auction Risk in the Auction Rate Preferred Market,' in November 2007. The document recommended against the purchase of auction-rate securities because of the risk of auction failures. The document was transmitted to defendants, and was also provided to a few of defendants' sales agents. Defendants' sales agents discussed the document with their counterparts at Wells Fargo Banks' Trust Department. Despite this recommendation, defendants continued to sell auction-rate securities to its investors."
If you are a retail, or institutional investor stuck with auction rate securities sold by Wells Fargo, or any other bank, or investment banker please call the Wall Street Fraud Watchdog at 866-714-6466, or contact the group at http://WallStreetFraudWatchdog.com
###