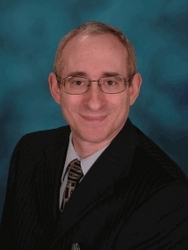 Determining the range of reasonable compensation for your business and where shareholder's compensation should fall within that range depends upon many variables
Sacramento, CA (PRWEB) August 24, 2009
With the extension filing deadline for corporations and partnerships approaching rapidly on September 15, 2009, Owen S. Arnoff, EA, President of Better Business Ventures, Inc. , says a thorough review of the practices and procedures of S-Corporations may be in order. One of the topics that shareholder-employees of small, closely-held S-Corporations should consider is establishing and maintaining a compensation policy so they can maximize the tax benefits of having elected such a tax structure.
"Although the compensation structure may not seem critical because you are are taxed on your entire share of S-Corporation income whether it is received as compensation or distributions," states Owen S. Arnoff, EA, of Sacramento, California, "the nature of these payments have definite tax ramifications. For example, if the level of compensation is reduced to the lowest amount that is reasonable, the amount of employment taxes can likewise be reduced. Conversely, where the amount of salary is reduced the contribution limitations on deferred compensation plans are also reduced."
"Determining the range of reasonable compensation for your business and where shareholder's compensation should fall within that range depends upon many variables," states Mr. Arnoff. Evaluating the current compensation practices in light of your long-range personal and business objectives will enable you to determine a compensation structure that is best suited to achieve those objectives.
It is important to note that unless an S-Corporation election is made when a business incorporates, the IRS will, for tax status purposes, consider your corporation to be a regular, "C" corporation. (An "S" Corporation can be elected after formation under a specific set of additional rules.) A special election must be made in order for a corporation to be considered "S" status. In addition, there are certain eligibility requirements which must be met. When a corporation elects "S" status, losses, deductions and credits "pass through" to the shareholders of the corporation. This avoids the double taxation that would exist on both the personal and the corporate levels under a "C" Corporation. In addition, a profitable S-Corporation can have the effect of ultimately being taxed at a lower level, depending upon the circumstances. The circumstances of each corporation may be unique and the information contained herein may not be applicable to all corporations.
Better Business Ventures, Inc. specializes in working with small business owners who have organized their business as a corporation and elected S status. Owen S. Arnoff, EA, President of Better Business Ventures, Inc., can advise shareholder-employees on the best course of action to take so that their tax liabilities are reduced. For more information on S-Corporations, or to find out ways in which an Enrolled Agent can assist you in minimizing your tax liabilities, you can contact Owen S. Arnoff, EA, at (916) 481-5252 or visit Better Business Ventures, Inc. on the web at http://www.betterbusinessventures.com.
About Better Business Ventures, Inc.:
Owen S. Arnoff, EA is an Enrolled Agent and is Admitted to Practice Before the Internal Revenue Service. He is the President and Founder of Better Business Ventures, Inc., a tax consulting, tax preparation and tax representation firm located in Sacramento, California. They specialize in helping individuals and small business owners. Better Business Ventures, Inc. also provides bookkeeping, payroll, insurance and financial services. In addition to being an Enrolled Agent, Mr. Arnoff has also been a Certified QuickBooks Pro Advisor since 1999. Better Business Ventures, Inc. serves the communities of Sacramento, Auburn, Carmichael, Citrus Heights, Davis, Dixon, Elk Grove, Elverta, Fair Oaks, Folsom, Lincoln, Loomis, North Highlands, Orangevale, Placerville, Rancho Cordova, Rio Linda, Rocklin, Roseville, Shingle Springs, West Sacramento, Woodland, Yolo. Call Better Business Ventures, Inc. at 916-481-5252 to arrange an immediate appointment.
In order to comply with certain IRS regulations regarding tax advice, this notice is to inform you that, unless expressly stated otherwise, any tax advice contained in this communication is not intended or written to be used, and cannot be used, for purposes of (i) avoiding penalties under the Internal Revenue Code or (ii) promoting, marketing or recommending to another party any transaction or matter addressed herein. Further, the information in this communication should not be regarded as comprehensive treatment of all tax law and as a legal authority. Laws enacted or amended by Congress and/or State Legislatures; IRS actions or State actions; and court decisions frequently change tax laws, their application and/or interpretation. This disclosure is made pursuant to Circular 230, as amended 26 September 2007: Any US Federal tax information provided in this communication are not intended or written to be used to avoid tax penalties that may be imposed on any taxpayer. For more information about this Notice, please visit http://www.betterbusinessventures.com/disclaimer.html
# # #