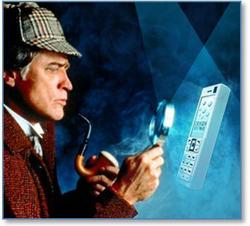 Moscow, Russia (PRWEB) August 26, 2009
Oxygen Software today announces Oxygen Forensic Suite 2.3, the ultimate software tool for forensic extraction of data from mobile devices. Version 2.3 features new Phone Activity add-on, a major change to Geo Event Positioning feature and more than 30 other enhancements that make Oxygen Forensic Suite remain the industry's most powerful and versatile data extraction tool for investigators.
Oxygen Forensic Suite 2.3 provides a new module called Phone Activity. The module pulls the data from all sections of the handheld and creates a list of events related to phone usage, in which entries are organized chronologically. Now the investigator can review text messages, calls and calendar events in a single list, which is more convenient than switching between sections of the phone to follow the conversation history. The list can be sorted, grouped and filtered by dates, people and phone numbers.
Geo Event Positioning has expanded its functionality to File Browser. The program can extract the approximate geographic coordinates from the photo and show the place where it was taken on the auto-generated Google mini map right in the program. The feature is especially beneficial if the investigator deals with the phone that has no LifeBlog. Coordinates can be retrieved from the photos made by the phone with the GPS receiver, as well as from the pictures that store information only on the base station of the mobile network (for example SonyEricsson). Geo Event Positioning is available for Apple iPhone, iPod Touch, Symbian Series 60, Windows Mobile, Sony Ericsson.
Other new features include cable connectivity for smartphones with WindowsMobile and a more user-friendly Connection Wizard that generates detailed reports on connection errors. The latter enhancement makes it easier for the user to understand the problem and fix it in order to connect the device correctly.
"We are constantly improving our software to give investigators technologically advanced tools that extract evidence from mobile devices in a convenient, forensically sound manner. By offering Phone Activity add-on, enhanced Geo Event Positioning and over 30 other enhancements in the new release, we've made it incredibly simple to examine evidence from the cell phone. No other provider of forensic software offers these amazing features, so I am pleased to invite users to test them," mentioned Oleg Fedorov, CEO of Oxygen Software.
Oxygen Forensic Suite at a Glance.
Oxygen Forensic Suite is specifically designed for the requirements of police, intelligence service, investigators and auditors. The program extracts a wide variety of data types from the handset: general phone information and SIM-card data; address book; caller groups data; calendar events; text notes; incoming, outgoing and missed calls history, including time and duration; GPRS, EDGE, CSD, HSCSD and Wi-Fi traffic and sessions log; SMS, MMS and E-mail messages, including the messages from custom folders; deleted SMS information (with some restrictions); camera snapshots, video clips and voice records; files and directories from the phone memory as well as from flash card; list of installed applications: Java as well as native smart phone apps; list of tuned FM radio stations. With the widest coverage available in the market today, Oxygen Forensic Suite supports over 1,450 most popular handset models, including Nokia, Sony Ericsson, Samsung, Motorola, Vertu and smart phones powered by Symbian OS, Windows Mobile and Blackberry. The data is extracted in a "read only" process, without modifications on the phone.
Pricing & Availability:
Oxygen Forensic Suite 2.3 is available immediately for GBP 499 (USD 799) through the Oxygen Software Store, and Oxygen's Authorized Resellers: TEEL Technologies (USA and Canada) and Data Duplication Ltd (United Kingdom). A free 30-day trial version, list of supported handset models, demos, documentation and additional downloads for Oxygen Forensic Suite can be found at http://www.oxygen-forensic.com .
About Oxygen Software:
Founded in 2000, Oxygen Software is a Russian technology company, targeting the mobile market with its PC software for cell phones and smart phones. The most popular titles include Oxygen Forensic Suite, Oxygen Express for Nokia phones and Oxygen Phone Manager II for Symbian OS smart phones (all Symbian smart phones supported - Nokia, Sony Ericsson, Motorola, Samsung, etc). The company is an official member of Nokia Trade point and Forum Nokia PRO. For more information, please visit http://www.oxygensoftware.com .
Media Contact
For interview requests or any other media inquiries related to Oxygen Forensic Suite 2.3, please contact:
Nike Golubev
Marketing Communications Specialist
Oxygen Software
+1 877 9-OXYGEN (USA)
+44 (0) 20 8133 8450 (UK)
+7 495 222-9278
###