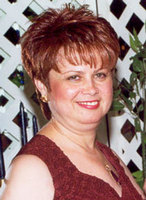 I always loved cooking. I like to be creative and I always like to make people happy
Richmond Hill, ON (PRWEB) August 25, 2009
"I always loved cooking. I like to be creative and I always like to make people happy," says Chef Ida Elster, an internationally trained chef and owner of Ida's Kitchen catering company, as she celebrates 20 years in Canada.
Born and raised in Lithuania, Chef Elster specialized in Russian, Polish and Lithuanian cuisine at the Vilnius culinary college she attended immediately after high school. "There was never any question for me, I guess I was lucky to always know what I wanted to do."
After establishing a cooking career in Lithuania, Chef Elster decided to expand her repertoire of cooking styles and studied Mediterranean and Middle Eastern cuisine at the acclaimed Tadmor Hotel International School of Chefs, where she graduated with honours.
"It's nice in Europe to have so many different cuisines so close to each other." Chef Elster continued her career at top hotels throughout Europe, learning to speak six languages along the way.
Following her arrival in Canada in 1989, Chef Elster opened the popular Eater's Heaven in Toronto's St. Lawrence Market and personally oversaw the creation of every dish. "The multi-cultural atmosphere at the market was perfect for me, so many different people and foods, I felt at home there."
Chef Elster took the opportunity to get into the catering services business in 1999 when she opened Ida's Kitchen. "Toronto is a really international city, we need to cater to different cuisines and cultures, so it was a good fit. I also like to see the happy faces when people enjoy my cooking. You really can't grow as a chef without feedback from the customer."
Chef Elster plans to continue catering to events around Toronto and the GTA. "I like that everything we make is for a special occasion, I like the glamour!"
About Ida's Kitchen
Ida's Kitchen is a full service catering company that caters to weddings, corporate events and private parties. Ida's Kitchen specializes in international menus created by Chef Ida Elster.
For more information, please contact:
Chef Ida Elster
President
Ida's Kitchen
905-841-8097
###