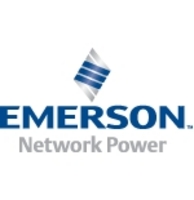 Carlsbad, CA (PRWEB) August 25, 2009
Emerson Network Power, a business of Emerson and the global leader in enabling Business-Critical Continuity™, today expanded its intermediate bus converter (IBC) portfolio with the addition of its newest 12V sixteenth brick open-loop bus converter. The AED/ALD13B50 has a wide input voltage range of 38V to 60V and delivers up to 150W of high efficiency (95% typical) output power. Designed to drive a variety of converters and discrete solutions, Emerson's latest fixed-ratio IBC offers optimized performance, efficiency and cost and is ideal for a range of applications, including low to mid-range routers, blade servers and other equipment in the datacom/networking market where distributed power architectures are employed.
Housed in an industry-standard sixteenth-brick package (1.3" x 0.9"), the AED/ALD13B50 occupies 43 percent less space than regular eighth-bricks, facilitating better use of valuable customer board space that typically comes at a premium. The compact form factor also boasts a high power density (up to 383 W/in3), making the converter among the highest offering available on the 12V sixteenth-brick IBC market today.
The AED/ALD13B50 is available in a low-profile open-frame design (ALD) or with an integrated heatplate (AED) construction - both through-hole and surface-mounting configurations - for optimum design flexibility. In addition, with a height of 8.5mm the surface-mount open-frame variation has an exceptionally low profile making it suitable for applications involving tight inter-board spacing or where sufficient separation between the converter and adjacent boards is needed. The converter's pin assignment is also identical to standard quarter- and eighth-brick IBCs, facilitating familiarity and enabling an alternative compact front-end power solution for system designers.
With an estimated mean time between failures of more than one million hours, the AED/ALD13B50 is fully equipped with a variety of standard features designed to ensure best-in-class power reliability. These include non-latching, auto-recovery overcurrent and overtemperature protection, input undervoltage lockout and overvoltage protection (up to 110 percent). Other features include remote ON/OFF options and a high capacitive load limit on start-up. In addition, with a wide operating temperature range of -40°C to 85°C ambient, the converters are deployable in virtually any environment.
AED/ALD13B50 converters are fully RoHS compliant - per EU directive 2002/95/EC. The converters also meet basic insulation requirements, have a minimum input-to-output isolation voltage of 1500Vdc and comply with international safety and performance standards including EN60950-1 TUV and UL/cUL 60950-1.
ALD/AED13B50 bus converters are currently available with a standard lead time to stock of eight weeks and are priced starting at $34.65 per unit in OEM quantities. For additional information, visit http://www.PowerConversion.com/products/websheet/409/ALD13.
About Emerson Network Power
Emerson Network Power, a business of Emerson (NYSE:EMR), is the global leader in enabling Business-Critical Continuity™ from grid to chip for telecommunication networks, data centers, healthcare and industrial facilities. Emerson Network Power provides innovative solutions and expertise in areas including AC and DC power and precision cooling systems, embedded computing and power, integrated racks and enclosures, power switching and controls, monitoring, and connectivity. All solutions are supported globally by local Emerson Network Power service technicians. For more information on Emerson Network Power's embedded power products and services for original equipment manufacturers and system integrators visit http://www.PowerConversion.com. Learn more about Emerson Network Power products and services at http://www.EmersonNetworkPower.com.
About Emerson
Emerson (NYSE:EMR), based in St. Louis, Missouri (USA), is a global leader in bringing technology and engineering together to provide innovative solutions to customers through its network power, process management, industrial automation, climate technologies, and appliance and tools businesses. Sales in fiscal 2008 were $24.8 billion and Emerson is ranked 94th on the Fortune 500 list of America's largest companies. For more information, visit http://www.Emerson.com.
###