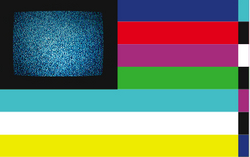 Darren Ockert is exactly the kind of artist we want to have on our music channel
Washington, DC (PRWEB) August 25, 2009
AmericaFree.TV LLC (AFTV), a leading Internet Television broadcaster, is helping to debut the newest music video from Darren Ockert. The Indie Pop singer, who released the successful "Anything is Possible" album in 2005, will release the music video for his latest single, "Celebrity du Jour" today, and it will be broadcast in heavy rotation on the AmericaFree.TV music video channel. "Celebrity Du Jour" is the first single to be released from Darren Ockert''s forthcoming second studio album, "Modern Day Living." The music video was directed by Edouard Nammour and Susan DePalma. Ockert's last album, "Anything is Possible", was nominated for an OutMusic Award in 2006.
 
AmericaFree.TV (AFTV) broadcasts professionally-produced content on 20 channels that can be viewed over the Internet - Darren Ockert's music video will be featured on AFTV's music channel along with other up-and-coming artists across all genres.
 
"I'm excited to debut 'Celebrity du Jour' with a fresh, tech-savvy online audience," shared Ockert.  "Social media has been a great way to connect with my fans and AmericaFree.tv takes that outreach to the next level."
 
"Darren Ockert is exactly the kind of artist we want to have on our music channel," noted Marshall Eubanks, CEO and founder of AFTV.  "He has a unique sound and a loyal online following.  I invite musical acts of all genres, and their management, to contact us about contributing content for consideration on this channel. We are launching with exciting music videos from great bands, such as "Dear Dictator " from Saint Motel, "Melancholyism" from Mostly Bears, as well as concert footage such as a complete concert from The Pinx, live from Atlanta Georgia,
AmericaFree.TV has over 6 years of broadcast experience, has attracted over 15 million unique visitors to the site to date and is actively seeking to expand its audience by acquiring and offering new content. "We feel that music video is a natural for Internet Television," added Mike Smith, CMO for AmericaFree.TV. "In the classic days of music television, you could just turn on the TV and see music videos. The cable channels have gotten away from that, and we are pleased to offer a return to original music video concept."
AmericaFree.TV, http://www.AmericaFree.TV/, is a leading advertising-based Internet Broadcaster offering multiple channels of standard definition video content to anyone with a broadband Internet connection. AmericaFree.TV has taken the classical television model of advertising-based continuous programming onto the Internet. Parties interest in submitting content should contact them at movies @ americafree.tv.
Shark Meat Records (http://www.sharkmeatrecords.com) is an independent record label and digital distributor. As a member of The American Association of Independent Music (http://www.a2im.org) our focus is to support independent songwriters, artists and bands in reaching their audience by utilizing the latest digital technologies and social networks. As founders of The Green Music Alliance (http://www.greenmusicalliance.org) we aim to raise awareness among the music industry and music fans on how to reduce our impact on the environment.
###