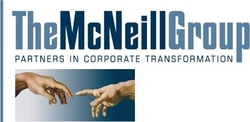 There is no better time than now to tackle limiting beliefs
Harlem, NY (Vocus) August 25, 2009
Pat Thomas, Executive Coach of The McNeill Group, an executive coaching and leadership development firm, recently worked with the Harlem YMCA Black Leaders in Industry Summit to focus on strategies for survival during the current recession.
Thomas, an experienced executive coach specializing in personal and professional transformation, challenges others to break through limiting beliefs, define success on their own terms and take action to achieve professional goals and personal dreams. "There is no better time than now to tackle limiting beliefs," advises Thomas. "In severe economic times like we are facing today, being paralyzed is not an option."
Poised, articulate, and focused, Pat has the expertise to assist her audiences in developing a larger vision of what is possible. It is her passion to assist executives, managers and their teams in deciding what actions are vital to their success - and what actions are not - in order to maintain consistent action leading to success.
About Pat Thomas: In addition to her coaching practice, Pat facilitates strategic planning retreats, conducts talent management surveys and assessments, and creates coaching tools. Pat refined her coaching skills during her 20 year career in management has a ten-year track record of success working with Fortune 1000-sized corporations.
About The McNeill Group: TMG is comprised of experienced and award-winning Executive Coaches, most of whom have 20+ years experience in corporate America. TMG joins forces with organizations to generate Quantum Leap Results for senior executives, managers, their teams and their shareholders. TMG's services include a range of offerings from one-on-one executive coaching to large leadership development initiatives.
Contact:
Devany McNeill
Phone: 303-717-0939
devany.mcneill(at)mcneillgroup.com
http://www.mcneillgroup.com
###