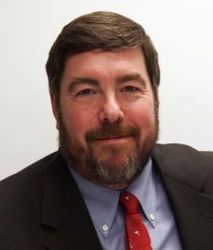 More and more employers are looking for increased certainty in hiring and development, which well validated personality tests can definitely support
Old Saybrook, CT (PRWEB) August 26, 2009
No one can predict the future performance of a new hire, but many employers have found that personality tests take guesswork out of finding people with the best job fit.
"More and more employers are looking for increased certainty in hiring and development, which well validated personality tests can definitely support," says Paul M. Connolly, Ph.D., an industrial psychologist who has worked with employee personality tests for 20 years.
Connolly will certify human resource professionals on the validated personality tests from Hogan Assessments on September 24 and November 19, 2009. The one-day workshops are designed for human resource consultants, coaches, and practitioners who wish to use the leading job personality test, the Hogan Personality Inventory (HPI), as well as other Hogan Assessments. Dr. Connolly has offered Hogan certification workshops for more than 10 years and uses the Hogan tests with clients worldwide.
The HPI is a business-oriented assessment of an employee's job fit and is validated to predict job success. Hogan Assessments' reports now include the High Potential candidate report to identify top leadership candidates, the Leadership Forecast Series for executives, the Advantage Report—an off-the-shelf test for entry-level candidates, the Safety Report, the Candidate Potential Report, and a number of other reports.
Certification is a prerequisite to the purchase and use of Hogan Personality Inventory and Hogan Development Survey, as well as other Hogan tests. The workshop is pre-approved for credit by the Human Resources Certification Institute and the American Psychological Association. Workshop training objectives include a thorough understanding of the development and research behind the tests. Feedback training is provided both through the workshop and in post-workshop telephone consultation.
September 10 is the registration deadline for the September 24 session. November 4 is the deadline for the November 19 session. These one-day seminars are scheduled from 8:30 – 5:00, and take place in Westbrook, CT. Performance Programs runs workshops four times per year; in-house sessions are also available by arrangement. Certifications are $1200 and represent a collection of products and services that have a full retail value of $ 2300 if purchased separately.
For more information, call Performance Programs at 1-800-565-4223 or visit http://www.performanceprograms.com
** BACKGROUND: Hogan Personality Inventory is published by Hogan Assessment Systems of Tulsa, OK. All Hogan products are grounded in 30+ years of research and scientifically-based predictive power. All tests are shown to have no adverse impact in hiring situations. These tests are in use by organizations of all types and sizes worldwide. The Hogan Personality Inventory has a successful 30-year track record in predicting employee performance and helping companies improve bottom-line business results such as reducing turnover, absenteeism, shrinkage, and poor customer service.
This press release was distributed through eMediawire by Human Resources Marketer (HR Marketer: http://www.HRmarketer.com) on behalf of the company listed above.
###