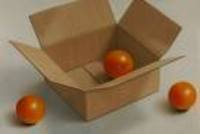 Our people, (people of color) lack information that
Minneapolis, MN (Vocus) August 26, 2009
Local activist groups concerned about the lack of news and information about minority-ethnic on Twin Cities area television stations will protest outside of WCCO Channel 4 on Wednesday, August 26, 2009 at noon.
Proactive Initiatives (Minneapolis), African-Americans (and Friends) Against Mainstream Media (National) and the National Research Institute, affiliated with the RONDEX Group (Local and National) will hold a peaceful protest outside the WCCO television studios on Wednesday.
Proactive Initiatives' Alfred Flowers says, "Our people, (people of color) lack information that "Minnesota's trusted news source" could and should deliver, if they made an effort. We understand things are not always great in our community, but we have items that need to be exposed to the mainstream viewers too."
The Facebook group, African Americans (and Friends) Against Mainstream Media (AAAMM) has grown from 5 members to over 380 active Facebook users from all walks of life in under a week.
The AAAMM's creator and founder Don Allen is a local full-service advertising agency general manager who also has a blog called The Independent Business News Network at http://www.ibnn.org.
Allen states, "WCCO is not the only mainstream media outlet that seems to ignore possible news leads in favor of reporting murder and crime in the minority-ethnic community. News and information racism - a form of structural, systemic racism, manifests itself in the form of a virtual blackout in terms of reporting on events that take place day-to-day in the local population of color. In other words, 'White News,' appears be the only 'Right News.'
Read about the origin of why these organizations are at odds with CBS Affiliate WCCO at http://www.ibnn.org.
###