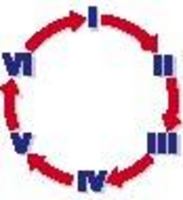 Old Saybrook, CT (PRWEB) August 26, 2009
Employers seek effective ways of developing leaders as the rate of change accelerates in workplaces worldwide. In response to this critical need, Performance Programs, Inc. now offers convenient and cost-effective professional certification webinars on 360 feedback instruments in Clark Wilson Group's Task Cycle(R) Series.
The Task Cycle 360 Feedback Series is the longest established, best researched 360 feedback collection available today. It was was developed by Dr. Clark Wilson, who was the first to use 360 feedback for management development in 1973. The Task Cycle(R) is a logical sequence of steps essential to overall effectiveness of management and leadership. It is a scientifically validated, predictive model with well-researched mathematical foundations.
The ten surveys in the Task Cycle series are role-specific and validated. Task Cycle research continues today and norms are continually updated based upon thousands of cases in the research database.
The 2009 certification webinars are scheduled on September 16 or November 12 from 11 a.m. to 1 p.m. (East Coast time). The two-hour session is conducted by Dr. Paul Connolly, an industrial psychologist who was a close colleague of Clark Wilson. Connolly is also co-author of several Task Cycle Surveys published by Clark Wilson Group. Through the webinar and post-webinar follow-up, participants learn to administer, interpret, and provide coaching to individuals. The agenda includes: Key requirements and best practices in 360 feedback; the Task Cycle model, including an overview of psychometric background ; in-depth discussion using sample reports; review of several 360 assessments including Executive Leadership Survey, Leadership Competencies for Managers, and Survey of Management
Practices; review of sample profiles and interpretation. Certification includes a 30-minute review of participant's first case by telephone, as well as an extensive collection of 360 feedback support materials.
Investment is $600, which includes products and services that would be more than $1500 if purchased separately.
For further information, or to register, call Sonya Hamilton at 1-800-565-4223. Performance Programs is an expert provider of 360 feedback, employee surveys, workplace personality testing, and other human resource measurements. The company is an authorized distributor and certification training provider for Clark Wilson Group.
This press release was distributed through eMediawire by Human Resources Marketer (HR Marketer: http://www.HRmarketer.com) on behalf of the company listed above.
###